Marilyn Monroe's "Gentlemen Prefer Blondes" co-star and friend Jane Russell was a major sex symbol in the '40s and '50s. While she often wore outfits that emphasized her womanly figure, we love her bright, casual and covered-up look in this photo from 1955.
Though orange and red can sometimes seem overwhelming when paired together, the brunette beauty achieves the ideal balance with her silver accessories. Her colorful ensemble is the perfect hue to transition from late summer to early fall. Would you give this style a try before the season ends?
Shop the look below and check out more fashion nostalgia photos.
In addition to acting, Jane Russell aslo formed a gospel group and founded World Adoption International Fund. Read more about her life here.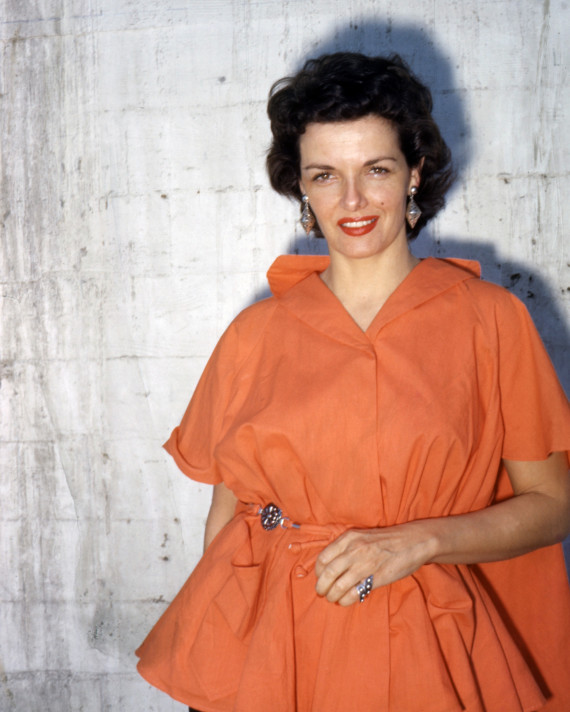 Moviepix/Getty Images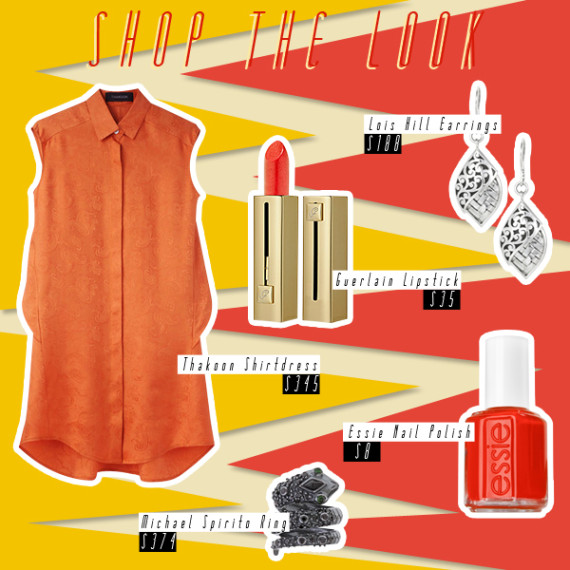 Art by Raydene Salinas
Thakoon Shirtdress, Michael Spirito Ring, Lois Hill Earrings, Guerlain Lipstick, Essie Clambake Nail Polish
PHOTO GALLERY
Vintage Fashion Moments