It's been more than a year since Jennifer Lopez announced her split from husband Marc Anthony and she's been seen jet-setting around the world with her boyfriend, backup dancer and now-tour choreographer Casper Smart, since last fall. The superstar, 43, who is careful not to spill too much information when it comes her to personal life, covers the September issue of InStyle and opens up about her love life.
"The most important quality the man in my life should have is that he is sweet. I like the good guys." [and later] "The hard part is that you never stop believing in love. You never stop. But that's also the best part. You never stop believing, and you never, ever give up."
Her split from Anthony was a trying time for the former "American Idol" judge, and though the exes remain on good personal and professional terms, Lopez admitted to the magazine that she always had faith that she was on the path that was right for her.
"I live by the mantra that God doesn't give you anything you can't handle. It's not until something bad or difficult happens that you really get to grow. And then you realize that those difficult moments, the times when you feel pain, are when you do a lot of your growing. You realize: There's no reason to be terrified of things. Either way I'm going to be OK."
Lopez announced in July that she would not be returning for another season on "American Idol" and told host Ryan Seacrest that it wasn't an easy decision.
"I'm telling the absolute truth in that I really have been torn," she told Seacrest on "On Air with Ryan Seacrest." "It all kind of worked together for a while, but it just gets more complicated ... And something has to give and that's, I think, where I am right now."
Check out Lopez's September 2012 InStyle cover below, on newsstands September 17: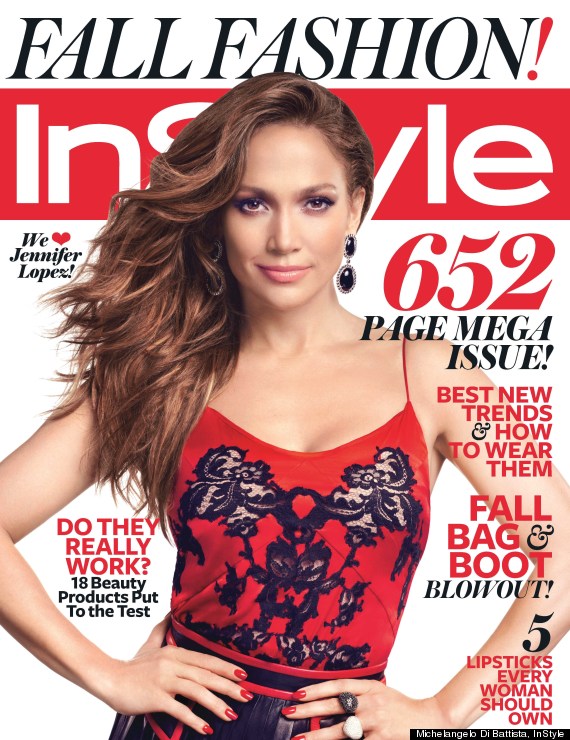 PHOTO GALLERY
Jennifer Lopez Through The Years
BEFORE YOU GO