We all love Sriracha -- the hot sauce that has been immortalized in spray bottle, lollipop and cookbook form. If you're looking to prove that you love the garlic and chile hot sauce more than anyone else, designers Gage+DeSoto made you a water bottle.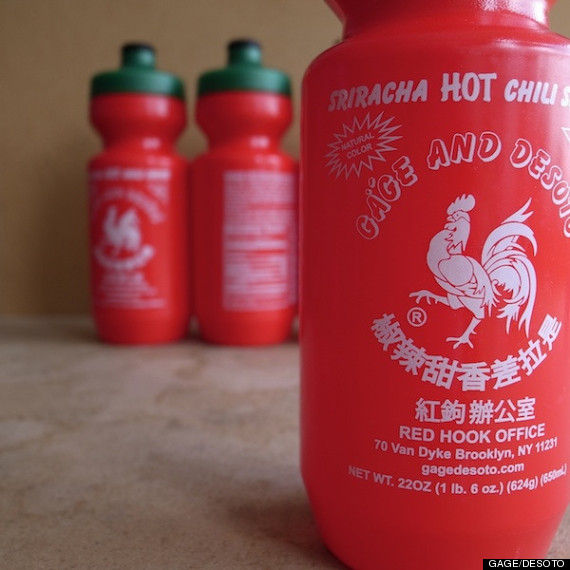 They really nailed the details here, from the signature rooster and white lettering to the now-famous green cap. We think The Awesomer put this best: "Trick your friends at the gym into thinking you're downing a whole bottle of chili sauce instead of water or Gatorade."
Are these necessary? Oh, definitely not. But that hasn't stopped these water bottles from selling out completely. If you are one of the proud, serious chile-heads who must have his, G+D's website says they'll be back in stock in September.
Update: Sadly, it appears that these water-bottles have been discontinued indefinitely, likely due to the official Sriracha folks taking notice of this cheeky product.
BEFORE YOU GO
PHOTO GALLERY
27 Ways To Cook With Sriracha