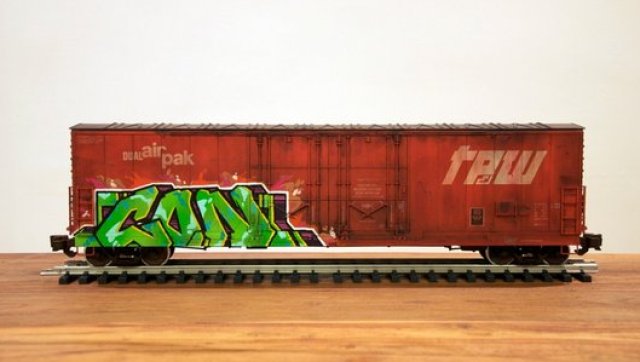 WASHINGTON -- August is the ideal month to see some art. The tourists are away, Congress is out of session and strolling comfortably through a gallery is a nice respite from the weather. One of the exhibits making the month more exciting will be Contemporary Wing's OFF THE WALL: Street Art.
Featuring works from well-known street artists such as Shepard Fairey as well as local figures like Baltimore's Gaia and D.C.'s Tim Conlon, the ten-day exhibition will showcase mixed-media pieces.
Click below to see a sample of what'll be shown -- story continues below.
PHOTO GALLERY
OFF THE WALL: Street Art
Part of the series OFF THE WALL, these shows are designed to encourage a dialogue between artists, curators and collectors.
The opening reception for Street Art is at Contemporary Wing (1412 14th St., NW) on Thursday, August 16 from 6 to 8 p.m. The exhibition will be open until August 25.

BEFORE YOU GO