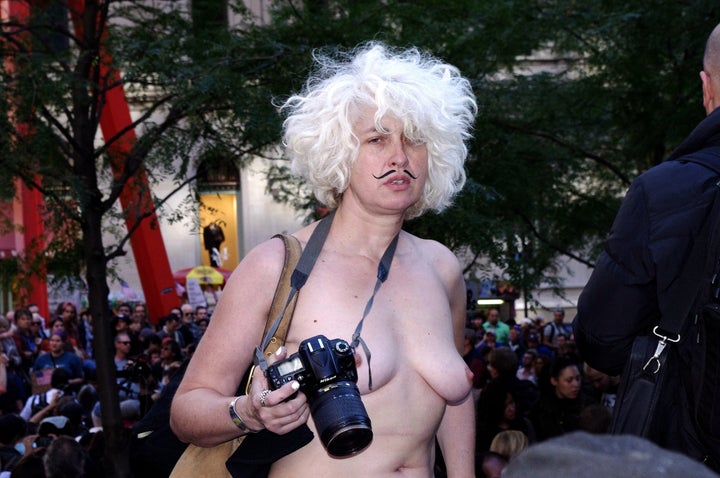 But on Wednesday, Voast had a bit of good news when a judge dismissed a charge alleging she had broken the MTA's hygiene code when she rode the MetroNorth topless earlier in June.
The New York Post reports the judge ruled in favor of the 46-year old Voast and said the violation only pertained to people using MTA facilities for washing or bathing, and therefore, Voast's toplessness was in the clear.
But Voast's lawyer Ron Kuby vowed to continue fighting the good fight, "She still has three outstanding busts. We will fight all of them on the same ground -- that women are permitted to bare their breasts anywhere men are permitted to bare their breasts."
Voast is among a coterie of women championing increased public awareness around toplessness in New York. A recently launched Kickstarter seeks to remind women they have every right to bare their tops around town if they so choose.
Among our favorites is the Co-Ed Topless Pulp Fiction Appreciation Society. Check out the NSFW photos from their Central Park outing in May below:
PHOTO GALLERY
Memorial Day: Co-Ed Topless Pulp Fiction Appreciation Society
BEFORE YOU GO