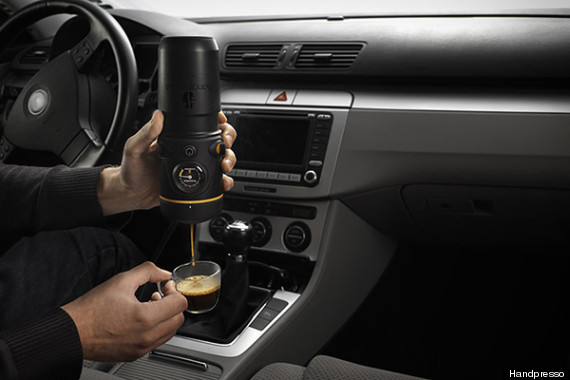 As the video clearly insinuates, you should pull over. We can see the appeal of a portable caffeine factory that plugs into your car's auxiliary outlet, but we can't quite shake the feeling that he's squeezing an afternoon coffee out of a flashlight.
Fiat recently announced that their latest 500L model would have an espresso machine built-in. Clearly the handheld, portable version is better for those with multiple cars or multiple locations in which they need espresso.
The Handpresso Auto is priced at 149.00€ (which is about $183), which is steep, especially if you also have to pay for mobile-espresso-related-accident medical bills.
BEFORE YOU GO