You wouldn't expect a Democrat to welcome Republican Sen. John McCain (Ariz.) to town on a visit to help an opponent, but Sen. Jon Tester (D-Mont.) will try that on Friday in an ad that tweaks his opponent, Rep. Denny Rehberg (R-Mont.).
McCain will be in the state helping Rehberg raise cash. And if he opens the Great Falls Tribune while he's around, he'll see a full-page ad thanking him for opposing the Supreme Court Citizens United decision. That's the ruling that opened the door to unlimited corporate spending in campaigns.
"Welcome to Montana. And thank you for standing with Montanans against Citizens United," the ad begins, referencing McCain's comments in June that the ruling was the "worst decision" of the Supreme Court in the 21st century.
The ad goes on to note that Rehberg supports the controversial court ruling, and exhorts Montanans to ask him why.
The ad is below.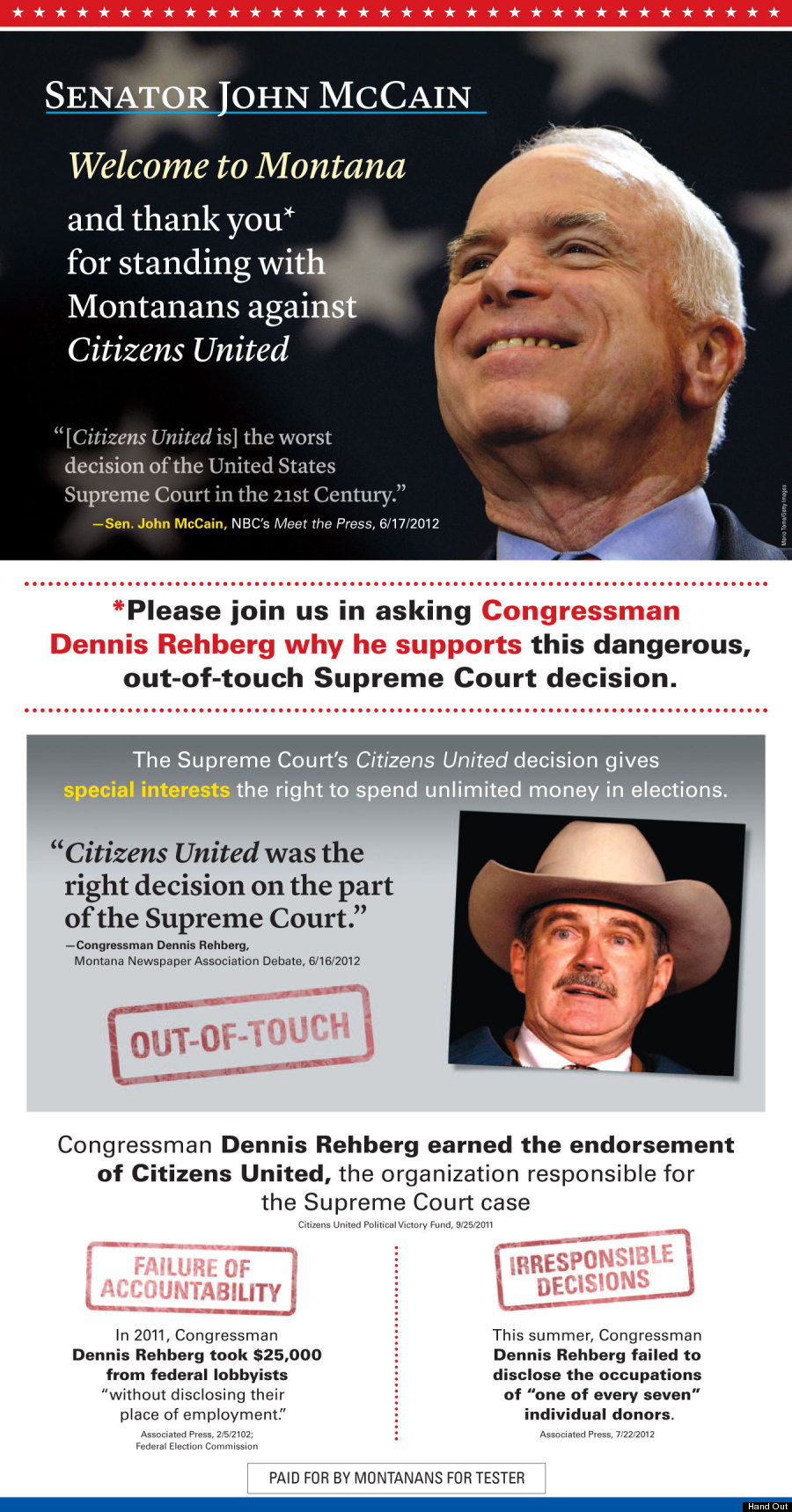 BEFORE YOU GO
PHOTO GALLERY
Donors Giving $500,000-Plus To Super PACs