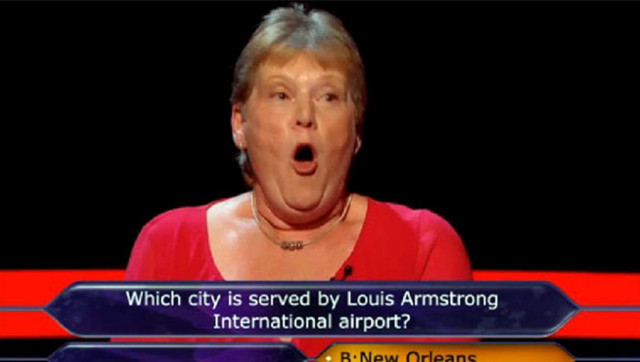 Dawn Harkins came nowhere close to winning a million dollars when she appeared as a contestant on 'Who Wants To Be A Millionaire?' But by all standards, her run on the show was an unqualified success.
That's because the 61-year-old British woman won a respectable haul of nearly $120,000 -- more than enough to visit her long-lost son, Glyn, who she'd been forced to give up for adoption 45 years ago, reports WalesOnline.
Harkins says she was only allowed six weeks with the newborn when she had him in the 1960s. "I had no say on it at the time," she explained to the BBC. "I was just 15 and in 1967 you didn't have an option."
She later started a family of her own, but never stopped wondering what happened to her son.
Her children finally tracked down Glyn as a birthday gift for their mother.
So when she discovered he'd been adopted and emigrated to Australia as a teenager, she resolved to visit as soon as she could pay for it. "I spoke to [Glyn] a lot on the telephone but I could never have afforded the flights to get there," she told the Daily Mail.
Her solution? To try and win money on 'Who Wants To Be A Millionaire?' She explained to the Daily Mail, "Going on 'Millionaire' made it possible for me to go down to Australia to see him for the first time since he was a six-week-old tot." She says she broke into tears when she finally met her son and his own family.
"I might not have gone home a millionaire," she said to Pardaphash.com, "but this trip is worth more than that anyway. I feel like the richest woman in the world."
BEFORE YOU GO