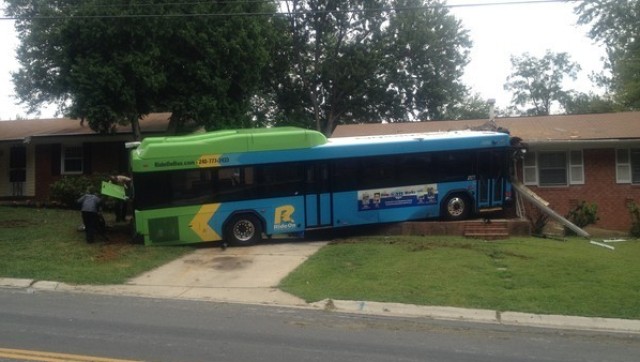 WASHINGTON -- A bus in suburban Maryland plowed into a Silver Spring house Monday morning sending at least five passengers to local hospitals. There were no serious injuries, according to multiple media reports.
Patch reports that a Montgomery County Ride On bus somehow left the 9400 block of Avenel Road in the Hillandale neighborhood, near the Capital Beltway's New Hampshire Avenue interchange.
The cause of the crash is under investigation by the Montgomery County Police Department.
According to the Gazette
:
"It was traveling east [on St. Camillus Drive] attempting to make a right hand turn onto southbound Avenel Road when, for reasons still under investigation, the Ride On bus left the roadway and traveled onto the yard of 9407 Avenel Road," said [police spokeswoman Rebecca Innocenti]. "It then continued into the adjacent yard, which is 9405 Avenel Road."
The house was occupied at the time, but nobody inside was injured. The Examiner reports that one person inside, 16-year-old Toye Olamide, thought initially that he was experiencing an earthquake.