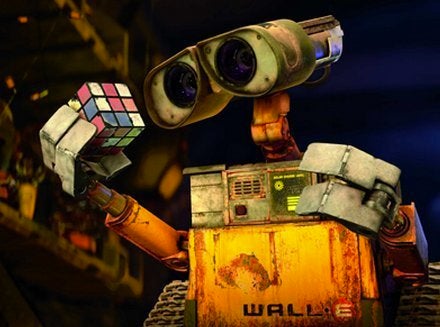 Now, with everyone going gaga over the 1-ton robot, people are being encouraged to take a stronger interest in the usually abstruse field of robotics.
"The technology and art of robotics are advancing at an increasingly rapid rate and so the Robot Hall of Fame also must evolve," said Shirley Saldamarco, RHOF director and a faculty member at Carnegie Mellon's Entertainment Technology Center, according to a press release. "As more students, workers and consumers become accustomed to robots, it seems like a natural step to give the public a voice in selecting inductees."

By casting an online ballot, members of the public will choose their favorite robot in four different categories: Education & Consumer, Entertainment, Industrial & Service and Research.
With choices such as WALL-E (the adorable star of the 2008 Disney/Pixar blockbuster) and PackBot (the battle-tested robot that can carry out dangerous missions such as bomb disposal), the 2012 nominees are some of the most creative, cutting-edge and useful machines around.
To read about all the nominees, click through this slideshow:
PHOTO GALLERY
Robot Hall Of Fame Nominees
For more information, visit the Robot Hall of Fame's website here.
BEFORE YOU GO