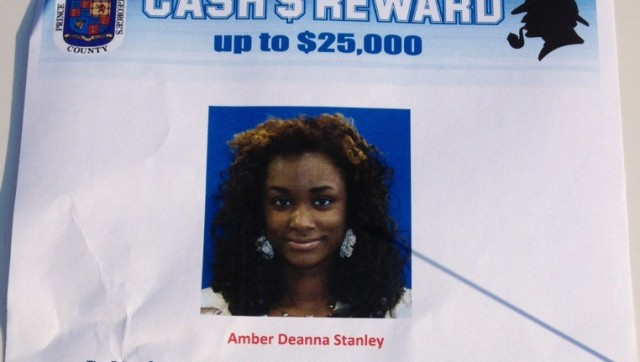 Prince George's County Police in Washington's Maryland suburbs are investigating the death of Amber Deanna Stanley, a 17-year-old honor student who was found fatally shot in her own bed on Wednesday night.
Police arrived at the house just after 10:20 p.m. and found Stanley's bedroom door kicked in. Stanley's sister, the sister's son and a foster child escaped through a window in the Kettering home, where the family has lived for some 20 years, reports WUSA9.
WTOP reports that police are looking into the possibility that Stanley, a senior at Charles Herbert Flowers High School in Springdale, who told friends she wanted to go to Harvard University, knew her killer.
The Washington Post's account of Stanley's death contains warm memories from fellow students, teachers and others who knew the teenager. She is described as a popular peer leader, who tutored other students and brought home-made cupcakes on the first day of school:
Several students said they did not want to speak publicly about Amber, but when asked, one student gave a thumbs-up and said, "She was amazing."
Prince George's County Public Schools released a statement Thursday:
The Prince George's County Public Schools (PGCPS) community is tremendously saddened by the death of Charles Herbert Flowers High School honors student Amber Stanley. This young girl had a bright future ahead of her with dreams to pursue and goals to reach. We condemn the senseless act of violence that took her life and hope that law enforcement officials will quickly bring those responsible to justice. On behalf of our school system family, we extend our deepest sympathies to all who loved Amber and pray that your memories bring you comfort in this time of grief.
Police are looking for a suspect and a motive. The department has offered as much as $25,000 for information.