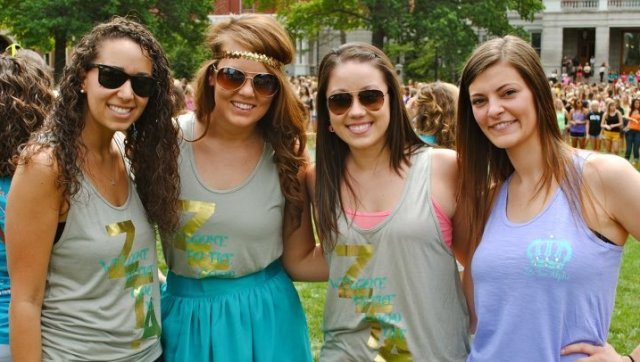 It takes a lot of sisters to build a strong sorority over time, just ask those kicking off recruitment activities across the country.
Alas, through either sheer size, gusto or elbow grease, these ladies have made it into Newsweek and College Prowler's top 25 sororities. We're bringing you the top 15, but for more (and stats on each) visit Newsweek's page after the slideshow.
PHOTO GALLERY
The Best Sororities - Newsweek and College Prowler
Wondering why your sorority isn't listed? Here's a note about the methodology, and see where you can improve.
We compared the 26 Panhellenic Conference sororities based on the number of active collegiate chapters, the number of Twitter followers and Facebook fans (to measure alumni and member interest) and the amount of money the sorority's non-profit fund donated to 501(c)(3) organizations according the most recent public filing (funds were normalized using a per-chapter ratio). Funds donated to individual chapters, classified as a 501(c)(7) non-profit social club, were not considered for this aspect of the ranking.