When we first glimpsed Candice Swanepoel's sexy ad campaign for Brian Atwood, we joked that it looked like a veritable make-out party.
Now that we've seen a few more photos and the 48-second video clip, we can confirm that there's, um, more than just making-out going on. In fact the campaign is so racy, reports the New York Post, that the images have been banned from both the facade of Atwood's Madison Avenue store as well as NYC's "Taxi TV" screens. (Although reps for the Taxi and Limousine Commission said it was individual "private vendors," not the Commission overall, that decided to reject the sexy video spot.)
So what's so risque about Swaenpoel's campaign? At first we thought the pictures looked fine -- provocative, of course, but no more than your average Lara Stone for Calvin Klein set-up or soapy Tom Ford romp.
Then we hit "play" on the video and saw the porniness kick in. Our dear sweet Candice goes from nearly-nude to totally nude, watches other nude people fooling around on TV and then does a good amount of her own writhing in bed. Brian Atwood didn't both to call the clip "F**k Me" but he might as well have.
So, as our friends at Styleite asked yesterday, "Is this Brian Atwood ad really just soft porn?" And does it belong on the TV screen in the backseat of New York City taxis? Watch the clip above and glimpse the print campaign below.

PHOTOS: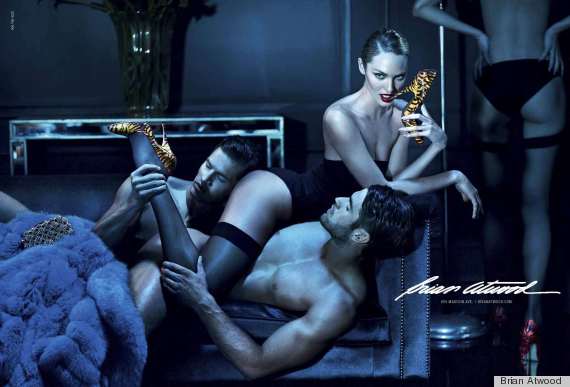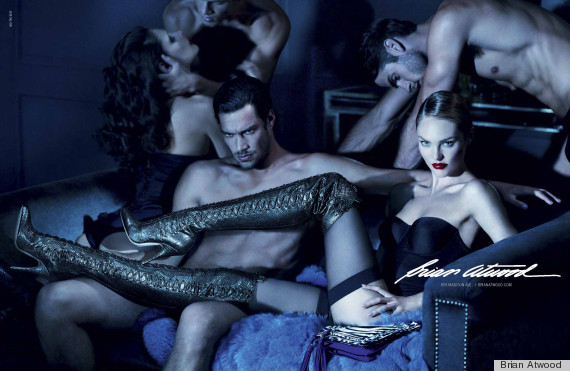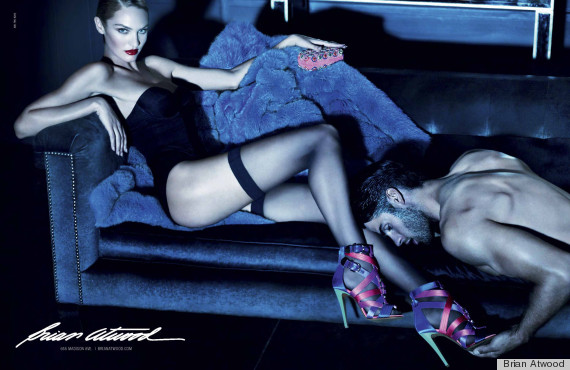 See more ads that got the boot:
PHOTO GALLERY
Banned Ads (NSFW)
Want more? Be sure to check out HuffPost Style on Twitter, Facebook, Tumblr and Pinterest.