We all know models are beautiful, tall, and somewhat flawless. But its hard to imagine them coexisting in the world with us "regular folk."
For Lanvin's fall 2012 campaign creative director Alber Ebaz left the supermodels on the runway and opted for fabulously dressed real people ranging in age from 18 to 82.
These real people are draped in luxe looks by Elbaz while telling colorful anecdotes of their not so average lives. The ad opens with legendary Apollo Theater dancer Jacquie 'Tajah' Murdock. The 82-year-old gives a brief bio while she poses in an emerald green peplum blouse and pencil skirt. Her matching brooch sparkles as she tells her tale with her sultry timbre. Born in Harlem, the statuesque beauty polished her footwork and style in the ballrooms of the historic black neighborhood.
This isn't the first time Jacquie's been in the fashion limelight. She was recently photographed on the street for the blog Advanced Style, a collection of street style photos of our elegantly dressed elders. Soon after Jacquie was stealing hearts on set.
"When I was 18, I always wanted to go to Paris," Jacquie says in the ad. "Well you can turn it around and put the 8 in front and the 1 in behind and have 8 -1 instead of 1-8."
We're glad to see Jacquie get her wish. Thanks Lanvin for immortalizing this outstanding beauty. Check out the video below for the fall 2012 campaign.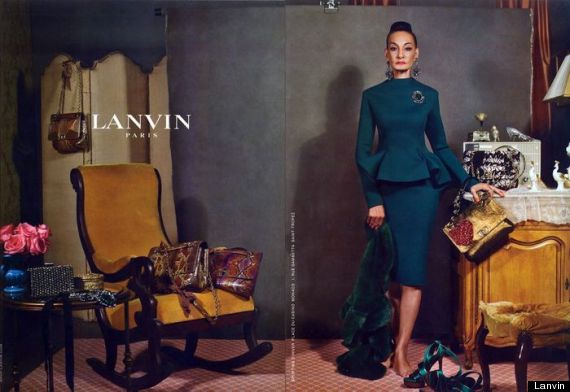 BEFORE YOU GO