Are mascara and lipstick a feminist barometer? Recently, talk about makeup has heated up this old debate about the sociological significance of putting on a little face paint. Hillary Clinton not wearing any? Obviously she's above paying mind to her appearance. Kim Kardashian wearing a ton? Insecure or somehow representative of her tabloid-fodder personality. How do we get it right? Can't a girl just swipe on an apolitical dab of lip gloss?
I pondered this one recent morning, staring into the mirror, mouth agape in that "I'm applying mascara" way. As women, we've heard the arguments -- makeup is a societal convention that forces women to put on a literal mask in order to be acceptable to the world.
But have we fetishized the act of going without makeup? Maybe I'm part of the problem -- whenever I write about a celebrity tweeting a naked-faced photo on HuffPost Style, I describe them without fail as "radiant" and "fresh-faced." Does that mean putting on foundation makes us blobby, dusty canvases who've succumbed to society's expectation that women have to "pretty up" for the rest of the world?
As recently as a year ago, I would never leave the house without makeup. It was bad. I would swipe on eyeliner before I went to yoga on a Saturday morning -- just a little bit to perk up my face. For exercising! But honestly, all that makeup wearing did nothing but stress me out. Despite my need to always have eyeliner on hand, I never felt like I was applying makeup well. I didn't blend eyeshadow right, my mascara congeals into clumps, smudges of stray concealer give my face that paint-by-numbers appearance. Most of the time, I felt I looked like Pee Wee Herman leaving a Sephora.
But over time, working a busy Manhattan schedule got in the way of my iron-clad primping sessions. The flat iron was the first to go. (Who has time??) Gradually I stopped curling my eyelashes, sponging on foundation and doing anything beyond a quick touch-and-go cosmetics fix. But still, you weren't going to be prying me away from my eyeliner. Nope. Thanks for playing.
So when the Stylelist team challenged us to spend a few days without makeup (in public!!), I gulped. Go to meetings? Go on dates? Without a little touch-up?
Honestly, my time spent sans fard was relaxing, in sort of a Hillary Clinton IDGAF way. But I didn't start off so nonchalant. At work, I hunched over my laptop, face engaged in staring contest with the screen in the hope that no one walking by would glimpse the bags under my eyes or my unkempt hair. (Hey, if I'm going to not try, I'm REALLY going to not try.) The worst part was when I had to do a last-minute TV appearance on a day when I had nothing on my face. Luckily, I was wearing my glasses, so those obscured the glare of the harsh television lights bearing down on my shiny pores.
I went without makeup for two days, and honestly, I feel like I looked BETTER. I didn't have to worry that I needed to touch up my lipstick or that my mascara was melting down my cheeks in that lovely subway-station-in-summer way. It was worry-free. Maybe I looked washed out, but I was me.
I want to tell you that now that the experiment has ended, I've been converted and sworn off makeup for good. But I'll confess that I'm back in my normal amounts of eyeliner and concealer. So... what does that MEAN? Either, "This is what a feminist looks like! My undereye bags, my choice!" Or, "Wearing makeup IS empowering! I'm in control of my own image!"
Well, maybe that choice doesn't have to be a statement about my views on modern womanhood. I just really like mascara.
With makeup: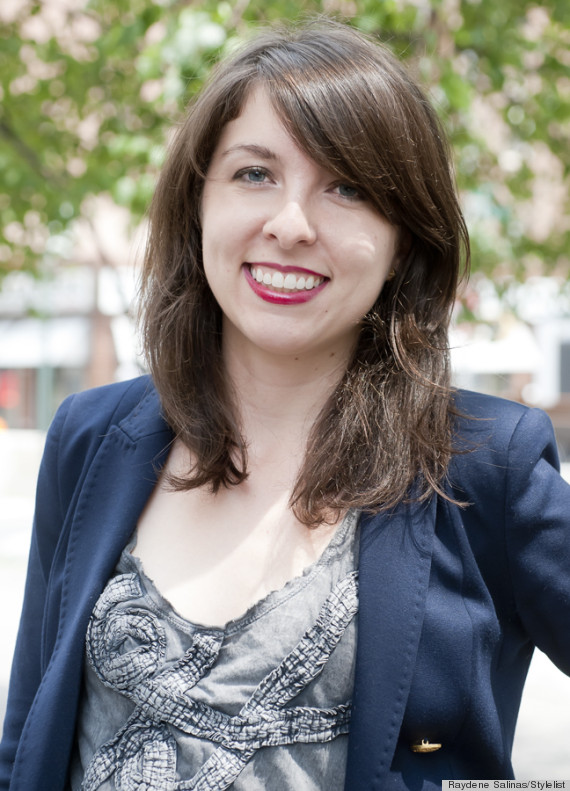 Without makeup: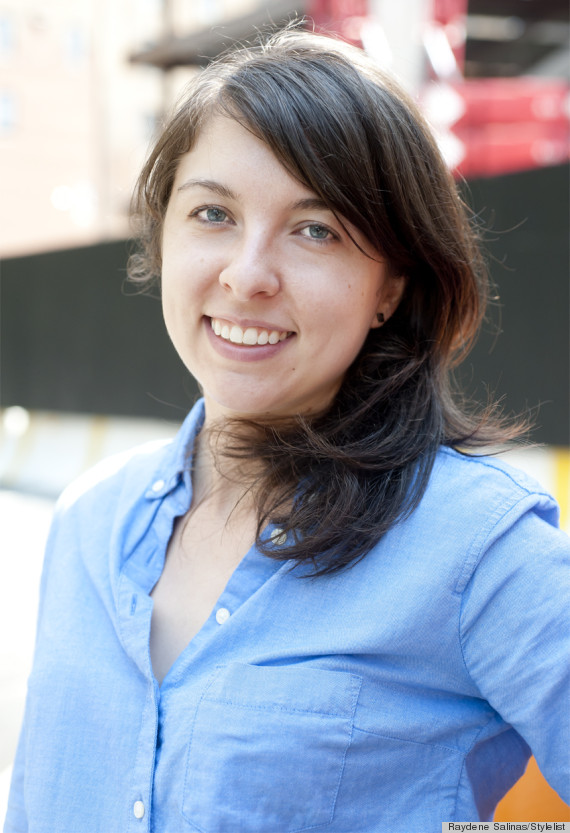 PHOTO GALLERY
Stars Without Makeup