When it comes to kitchen mishaps, we've all had our fair share. But has your kitchen table ever exploded? That's what one Seattle man claims happened to him.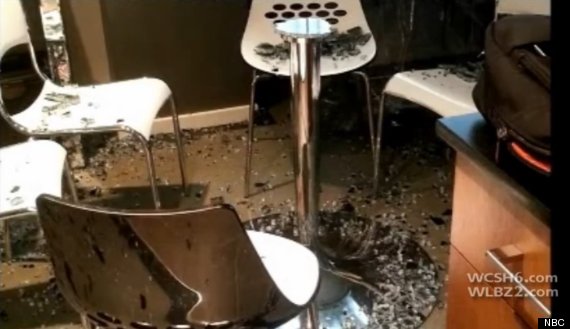 Adam Welch showed local NBC station the remains of his tempered glass table, which he claims spontaneously exploded. "I just heard this explosive sound, and I saw flashes out of the corner of my eye of light," Welch explained.
Welch said he had owned the table for four years without incident. He's contacted the manufacturer, but still waiting for a reply.
A glass expert says in the video that some imperfection in the glass, coupled with some kind of intense heat -- even from sunlight on a hot day -- could have caused the table to explode. It doesn't happen often, he added.
Still, other reports of exploding tables aren't difficult to find. In 2011, a Colorado family was dining on a Martha Stewart brand glass table when it suddenly shattered without reason. In 2005, several owners of such tables who had experienced the same thing filed a class action lawsuit.
Watch Adam Welch tell the tale of his exploding table in the video below.
BEFORE YOU GO