Just last week, Suri Cruise and her adorable pink bicycle started taking on New York City's streets, now everyone's favorite 6-year-old is back for more.
Katie Holmes took her daughter for another lesson in bike riding at a playground on Saturday, and though Suri looked a little unsure of herself at times, it looks like the lesson was a success.
Wearing a red patterned dress, bright green shoes, and a hot pink helmet to match her bike, Suri was ready to take on the world, or at least the playground. Training wheels are always helpful when just learning to ride a bike, and Holmes was right behind her each step of the way -- just in case.
It's been a busy summer for the mother daughter duo, as Holmes divorced Suri's father Tom Cruise and relocated to New York City. Katie and Suri have been spotted all over the city, and between hitting up the Bronx Zoo and their recent trip to the Museum of Modern Art, it seems Holmes is hoping to give Suri an advantage when she starts at her new private school in the fall.
PHOTO: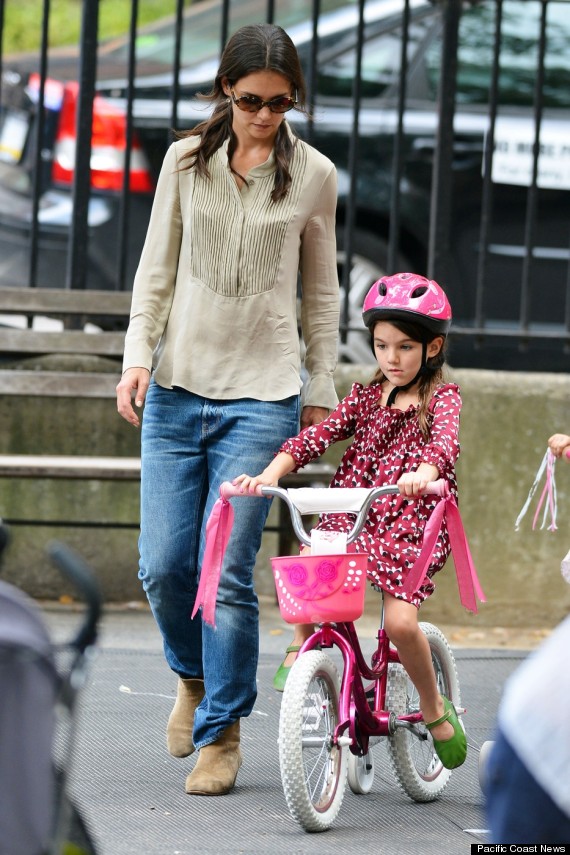 PHOTO GALLERY
Suri Cruise & Mommy
BEFORE YOU GO