What do you do when you break up with a guy you were kind of dating for a few weeks? If you're Katy Perry, you head to the happiest place on earth.
The 27-year-old singer surely put any thoughts of John Mayer behind her as she spent the day at Disney's California Adventure before heading over to Disneyland, where she had a blast riding Space Mountain and Buzz Lightyear Astro Blasters.
Later, Perry and a pal donned mouse ears and dined at the secretive, members-only Club 33 restaurant, hidden in New Orleans Square. According to the Los Angeles Times, the club recently opened membership for the first time in a decade, and it's rumored that only 500 people are members. Perry likely used her V.I.P status to gain entry to the club, but those looking to join need to pay an enrollment fee of $25,000 and annual dues of $10,000.
"Why, yes! WE will dine with you, Walt!" Perry tweeted on Sunday, posting a photo of herself inside the ultra-exclusive club.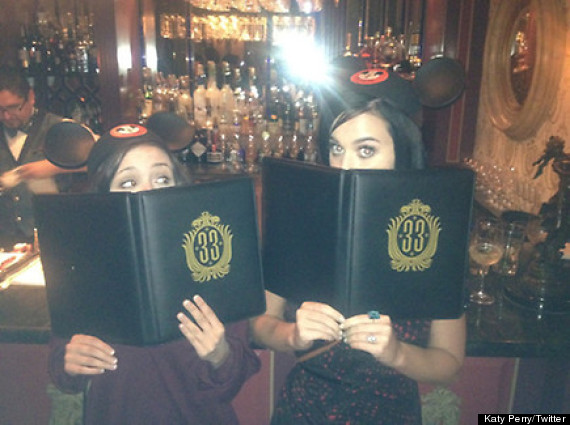 PHOTO GALLERY
Celebrities At Disney
BEFORE YOU GO