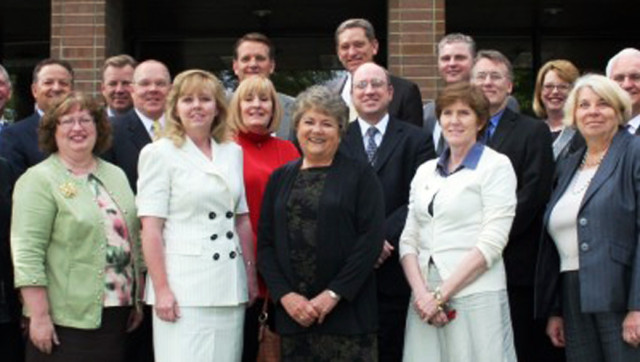 Two Utah school board aspirants are reportedly suing Attorney General Mark Shurtleff for what they believe to be an unfair process of selecting state board members.
The plaintiffs, Carol Murphy, current school board representative of District 12, Carmen Snow, who seeks to represent Washington County, and Stacey McGinnis, a supporter of Snow, claim the two women were rejected, in violation of First Amendment rights, because they support public education over privatization, a movement that Murphy doesn't believe represents her district.
"Basically, I look around and the people who make the selection are not representative really of anyone who lives in my district," Murphy told the Salt Lake Tribune when news first broke that her name wasn't chosen.
The plaintiffs' attorney, David Irvine, told the Tribune that the system itself is simply unjust.
"That committee is an aggregation of special interests and it simply is not better qualified to make candidate selections than the voters at large."
Shurtleff's spokesperson Paul Murphy told The Huffington Post that the lawsuit hasn't yet reached them and they heard of it through reporters rather than the court.
"We still have not been served with the lawsuit so I haven't seen it. I think they served it to reporters instead of us. Of course when we receive it we will respond to it, but as far as I know we haven't received anything yet."
In Utah, the process of being elected for the school board first goes through a selection process. Although anyone can apply to become a school board member, they must first clear a legislative screening process in which the Committee for the Recruitment and Nomination of Members of the Utah State Board of Education selects three candidates whose names make it to the governor's desk.
According to Bonnie Palmer, previously elected local school board member for 20 years and former president of the Utah School Boards Association, the school board selection process needs to change.
"The job of the selection committee is to screen the number of candidates down to a minimum of three, from which the governor will choose the final two who will actually appear on your ballot from your area," she writes in Deseret News, "Hardly a free and public electoral process."

BEFORE YOU GO