On the same day that Deutsche Bank executive Brian Mulligan filed a $50 million lawsuit against the Los Angeles Police Department for excessive force, TMZ published a photo of Mulligan's face, broken and bloody after an alleged beating by officers.
WARNING: graphic photo below.
Mulligan alleges that on May 15, when police officers encountered him near a marijuana dispensary in Highland Park, they searched his car, found thousands of dollars and then drove him to a nearby motel.
Officers instructed him to stay there until they returned, but when Mulligan tried to leave, he claims that officers severly beat him around the face.
He sustained a broken scapula, severe facial lacerations and 15 fractures to the nasal area, reports TMZ.
However, LAPD officer Cleon Joseph told HuffPost a very different version of events. Joseph claims that officers were responding to a complaint about a man who appeared to be high and breaking into cars.
The officers then agreed to transport him to a motel, counted his money to make sure it was all there, and then left him. A few hours later, Mulligan could be seen running through traffic. Joseph claims Mulligan didn't follow police orders to stop running in the street and instead charged at them. Mulligan then sustained injuries when officers took him down.
CBS later revealed that, according to a police report, Mulligan had admitted to ingesting "white lightning," which is apparently a street name for bath salts.
J. Michael Flanagan and Valerie Wass, Mulligan's lawyers released a statement to TMZ on Monday, the day the suit was filed:
Mulligan had committed no violations of law and was not arrested. No drugs were found during a search of his person or his vehicle, and the officers found absolutely no evidence of drug use by Mulligan.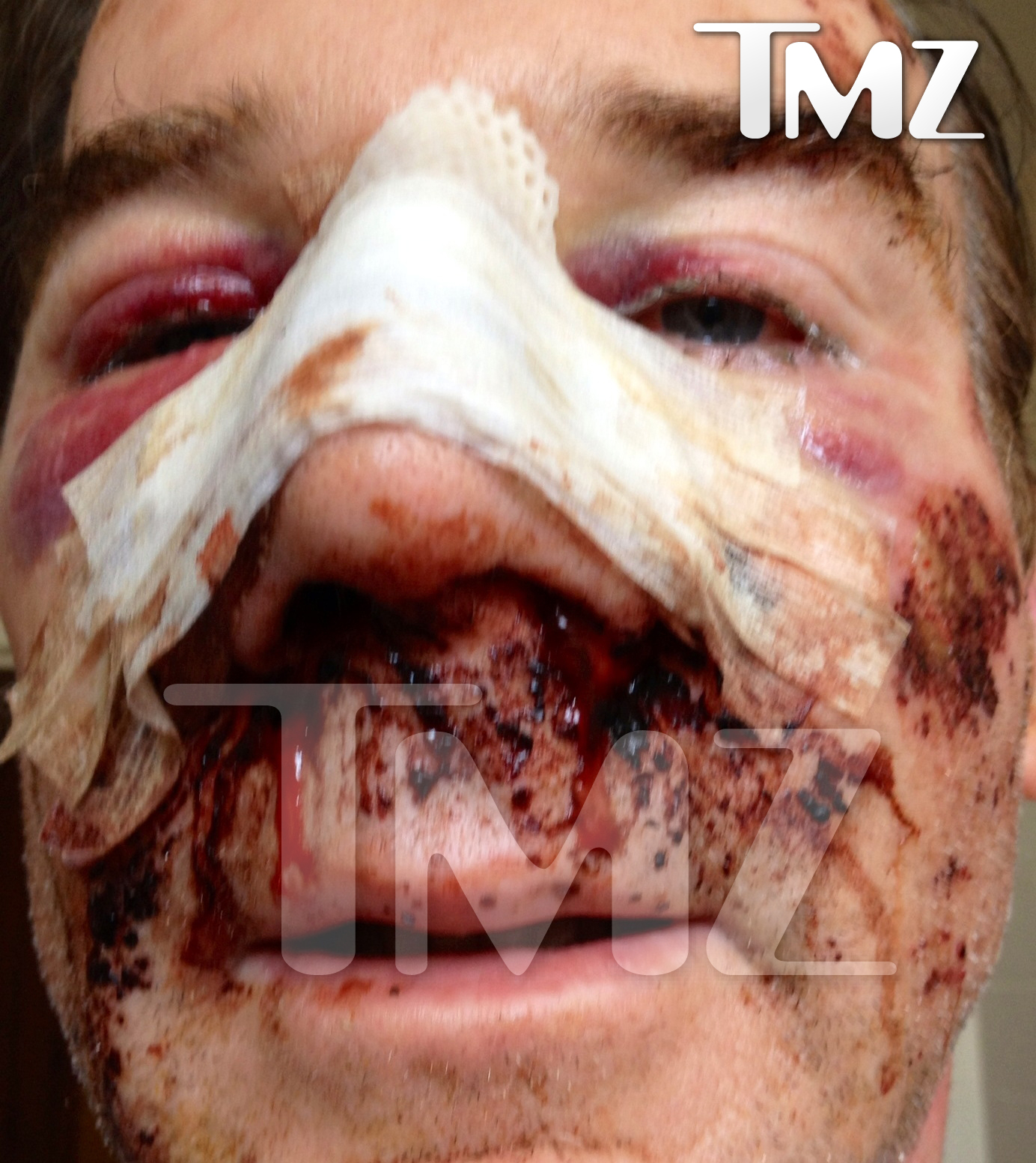 Photo courtesy of TMZ.
BEFORE YOU GO
PHOTO GALLERY
Troubled Executives