So much has changed in four years. Back in the late summer of 2008, HuffPost Style was just getting on its feet and finding its place in the world (i.e. Internet). Same goes for Michelle Obama, who had emerged on the national stage with her husband's stunning race for the Democratic presidential nomination.
When the 2008 Democratic National Convention came around, the aspiring FLOTUS debuted on her biggest stage yet and gave us all a good look at what would become her signature style. Except, as we look back four years later, Michelle Obama actually looks pretty different.
In honor of the upcoming DNC, we examined Mrs. O's major moments at the 2008 convention to find that while her style is largely similar (bold, bright colors; brooches and statement necklaces; flattering yet figure-hugging silhouettes) her beauty routine has changed. These days, her hair is more relaxed with less volume at the top and her brows are noticeably less arched. On the other hand, she seems to have expanded her makeup bag, trading in her dark lipstick for more eyeliner, mascara and eyeshadow.
She looked stunning then and she looks stunning now. But we hadn't realized just how Michelle had changed up her style routine!
Then again, don't we all?
Take a nostalgic trip down memory lane with photos of the 2008 Democratic National Convention (and watch one of the cutest things ever: Sasha Obama on stage after Michelle's keynote DNC speech).
NOW...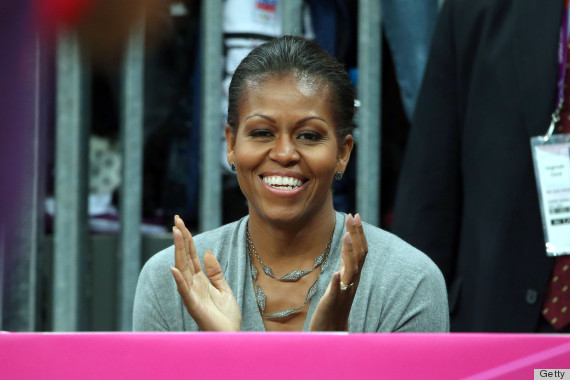 ... AND THEN:
PHOTO GALLERY
Michelle Obama at the 2008 Democratic National Convention
Want more? Be sure to check out HuffPost Style on Twitter, Facebook, Tumblr and Pinterest.