Thanks to the help of strangers around the world, a 16-year-old girl who has terminal cancer has fulfilled her "bucket list" of goals.
Alice Pyne became a worldwide Internet sensation last year after she published a list of things she wanted to achieve on her blog after being diagnosed with Hodgkin's lymphoma.
According to reports, supporters from around the globe have been sending help so the teenager, who is from Ulverston, England, could complete her list of 17 goals, which included swimming with sharks, going to her school prom and meeting her favorite band, Take That.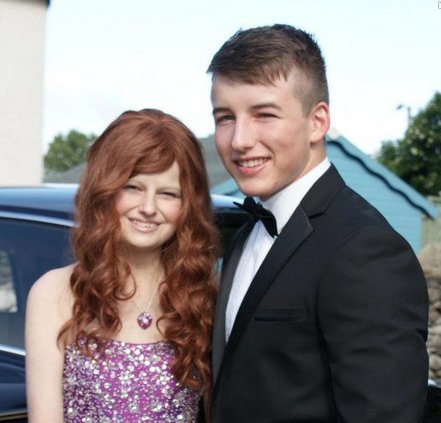 Alice Pyne and her date in a picture taken before their school prom. (Facebook/Alice Pyne)
"It was really amazing because in the beginning I didn't even know it was going to get published, and so I didn't expect half the things to get done, never mind finishing it," Pyne told ITV News.
The teen recently ticked off the last item on her list when she flew to Vancouver to go whale-watching.
"It was absolutely fantastic," Pyne told the Mirror of achieving her final wish.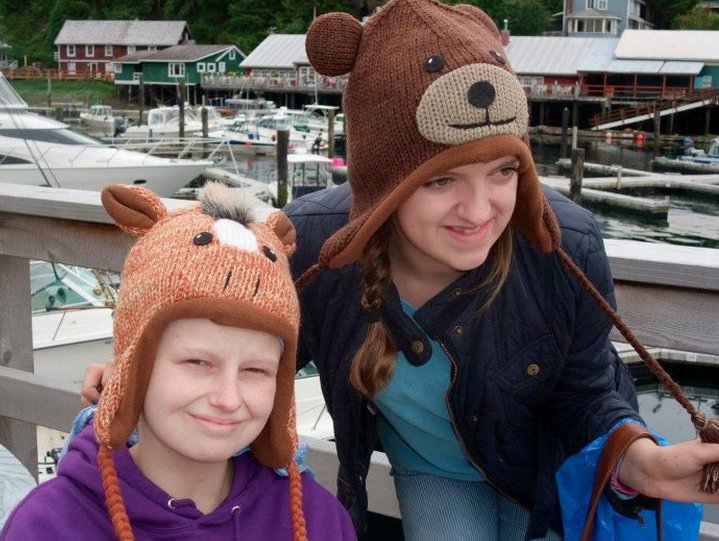 Alice Pyne and her sister, Milly, on Vancouver Island. (Facebook/Alice Pyne)
Though the trip to Canada was risky for Pyne, who was strongly advised by medical experts not to travel such a long distance, the brave teen decided that a leap of faith and a family vacation were exactly what the doctor ordered.
"I don't think about it all too much as they didn't think I'd be here 18 months ago and I could waste the life I've got just thinking about it all," Pyne wrote on her blog.
Her mother, Vicky Pyne, agreed.
"I mean, it's just been incredible," she said. "We know that what's going to happen to Alice is going to happen -- you know, that doesn't change -- but we'll always have these special times to look back at. People have made it amazing for us. And I've got so many friends in hospital who literally had weeks' notice of their kids going and they didn't get this time, so I can't be miserable about it."
Though the teen was thrilled by her Canada adventure, Pyne, who -- along with her sister, Milly -- has tirelessly campaigned to raise awareness for bone marrow donation, said the goal she's been most proud of accomplishing has been getting tens of thousands of people to sign up to be bone marrow donors.
Pyne and her sister have also raised thousands of dollars for cancer research.
According to ITV News, the teenage sisters have been recognized in Queen Elizabeth's Birthday Honors list for their charitable efforts. They will soon be receiving British Empire Medals.
For more on Alice Pyne, visit her blog here.
BEFORE YOU GO