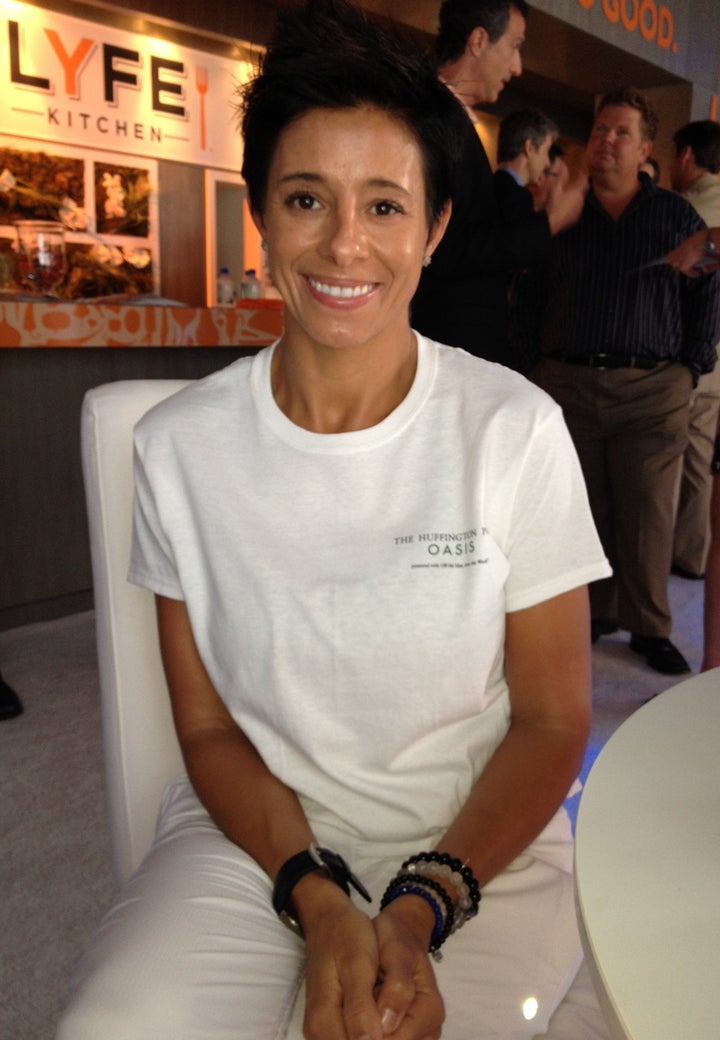 1. What are you doing at HuffPost's Oasis?
It's our responsibility to elevate the yoga community; it's an honor to volunteer here today.
2. How do you unplug and recharge?
Definitely by practicing yoga.
3. How many hours of sleep do you get?
Eight hours!
4. What's your top beauty tip (can be for inner or outer)?
Eating healthy and being happy.
5. What's your quick health fix to restore your energy when you start feeling run down?
A fruit and veggie smoothie: blueberries, bananas, kale, spinach, avocado and coconut milk.
6. What foods keep you feeling balanced?
Raw vegetables -- like spinach, carrots and apples. Also, nuts!
For more coverage on The Oasis, click here.