We've long known that how a political candidate looks -- everything from height, facial expressions and yes, clothing -- can be just as important as what that candidate says or does. But a new study takes an unconventional approach to actually quantify how drawn we are to our politicians' exteriors.
EyeTrackShop is a market research firm that uses online eye tracking, showing participants in a panel photos and asking them questions while studying their gazes. Questioning 450 participants, EyeTrackShop presented photos of Mitt Romney, Barack Obama, Paul Ryan and Joe Biden and measured how quickly each of the four men, as well as the two pairs, absorbed panelists' attention.
Who, simply from the look of his headshot, attracts the most interest? And how do the vice-presidential candidates help or hurt the presidential candidates' appeal?
The results: President Obama absorbed respondents' attention and interest 50 percent quicker than Romney. When paired with their running mates, Team Obama was still victorious: the Obama team drew respondents' attention and interest 40 percent quicker than Team Romney. When the teams were pitted against each other Team Obama won handily, 55 percent to 35 percent.
So is it just about looks? Can we safely declare Team Obama hotter than Team Romney? Jeff Bander, president of EyeTrackShop, explained to Politico, "I think with politics, we've found that there's a lot of emotion involved here. So when they're looking at two people, they're going to look at them like they look at their sports team. They're going to look at their teams first and longer."
President Obama isn't necessarily more good-looking than Mitt Romney, then; we just like gazing into his eyes more.
Then again, when it comes to fashion, POTUS may edge out his competition as well. Mitt could still use to work on his "dressing too rich" issue. Perhaps he could look to Ann Romney, the newly proven style maven, for help?
Check out some of EyeTrackShop's findings below. Do you you find one candidate or "team" more absorbing than the others?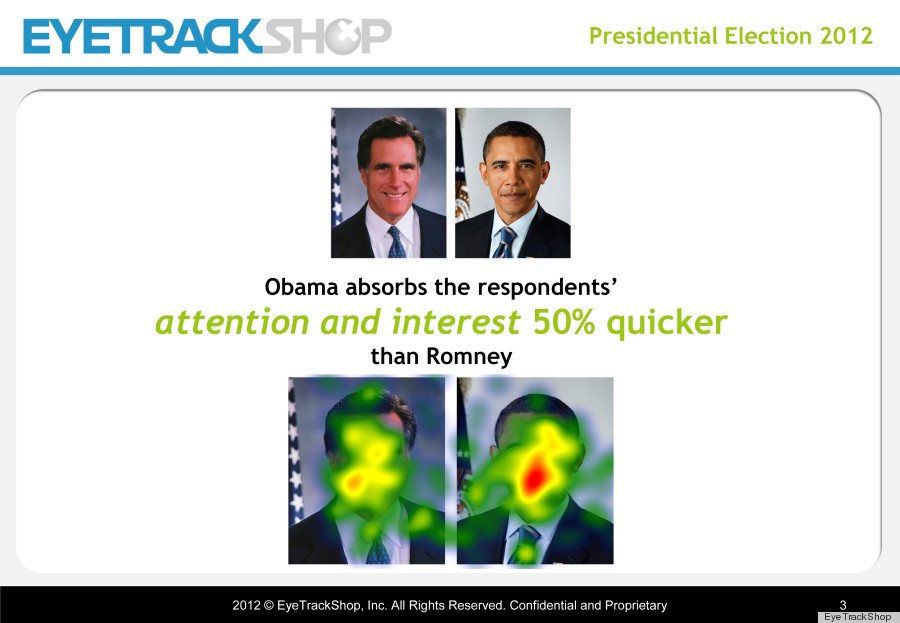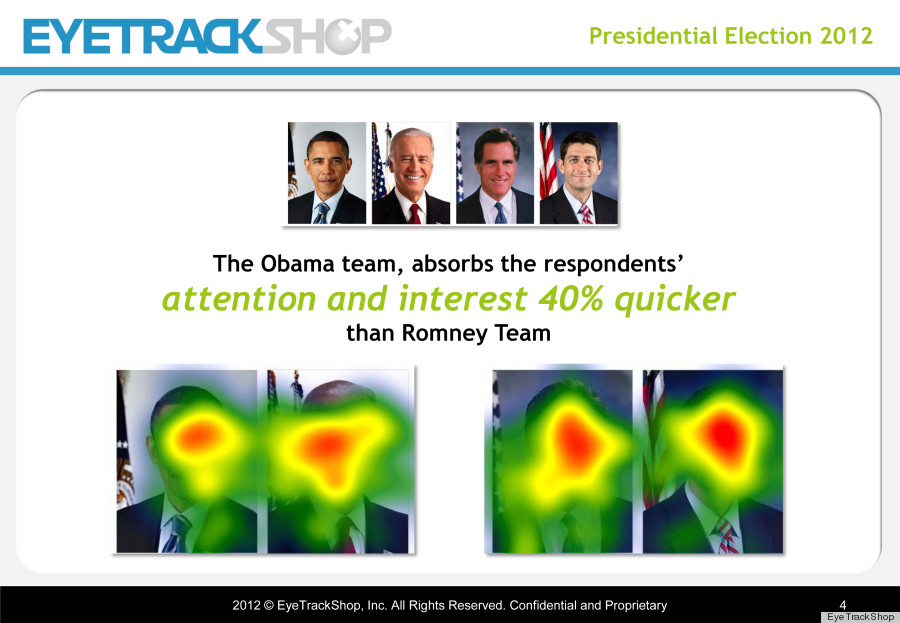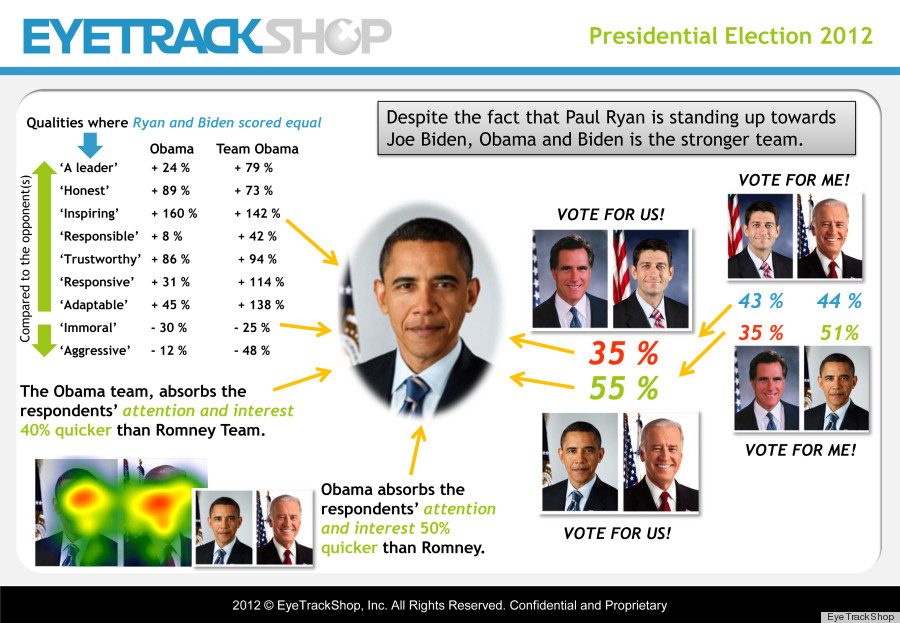 Want more? Be sure to check out HuffPost Style on Twitter, Facebook, Tumblr and Pinterest.