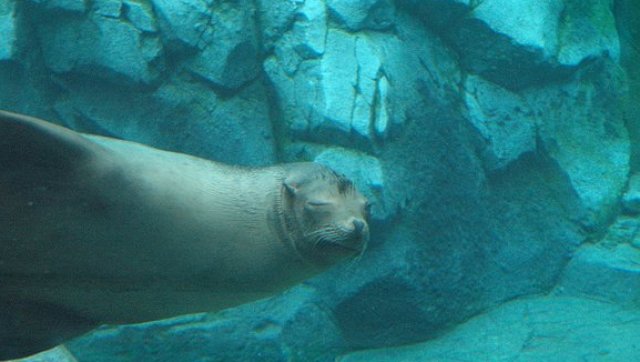 WASHINGTON -- How would you like to see a year-old sea lion pup play in a 300,000-gallon pool?
The National Zoo's renovated American Trail exhibit will open on Saturday after a five-year, $42 million renovation that brings the West Coast's landscape and animals from across the country to the nation's capital.
Take a gander at some of the adorable animals that will be on view in the new American Trail exhibit -- story continues below:
PHOTO GALLERY
The American Trail Animals
"We created a habitat here that really simulates the Pacific Northwest," the Zoo's Chuck Fillah told WAMU-FM. "We have sea lions. We have a huge wave machine that actually creates an environment similar to the West Coast."
Animals on display will include California sea lions -- including year-old Sophie -- gray seals, bald eagles, gray wolves, ravens, beavers, river otters, brown pelicans and merganser ducks.
"American Trail is a celebration of our country's spirit and, in true Smithsonian tradition, a showcase for 'living' American Treasures," said Dennis Kelly, director of the Smithsonian National Zoological Park, in a media release. "Our visitors can get to know their native wildlife and learn what they can do to help conserve our country's gems."
American Trail will also feature a tide pool that visitors can dip their toes in -- it'll have model sea stars, barnacles and sea urchins -- a new wolf yard and a cafe serving sustainable seafood.
BEFORE YOU GO