One of every three Americans over 65 depends on Social Security checks to stay above the poverty line. Without these benefits, the poverty rate among seniors would soar from the current 9 percent to 45 percent. The average monthly Social Security benefit for a retired worker was about $1,230 at the beginning of 2012, and the official poverty line for an individual over 65 is $10,788 annually.
See how senior poverty rates have changed over time in today's infographic. Then join the discussion below. Does this much dependence on Social Security surprise you?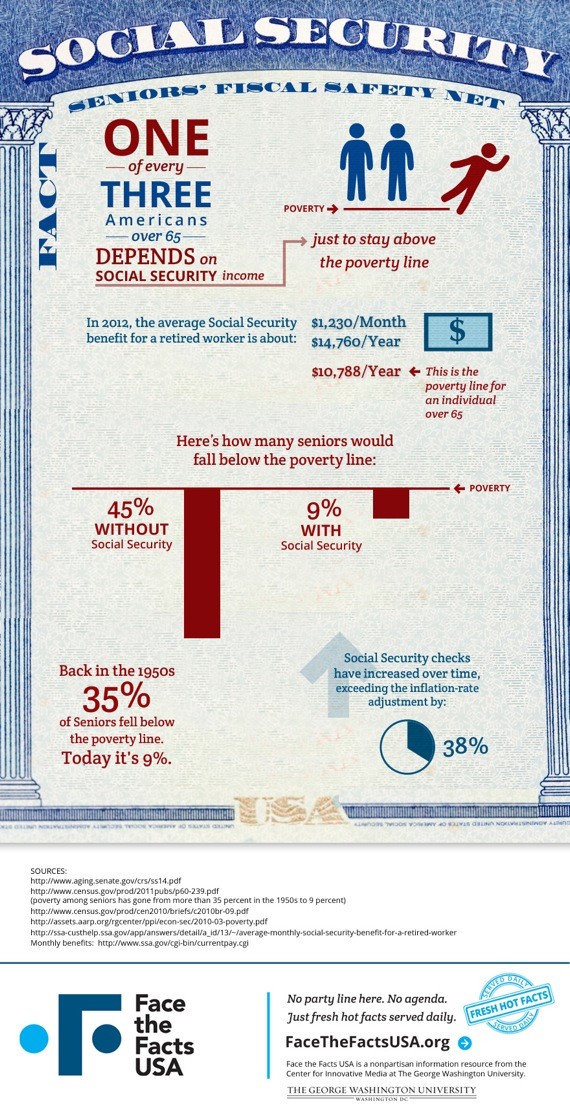 Face the Facts USA is a project of The George Washington University's School of Media and Public Affairs. Would you like the "Fact of the Day" beamed straight to your email inbox? Sign up here. For more fun stuff, follow them on Twitter @FaceFactsUSA, or like them on Facebook.
BEFORE YOU GO