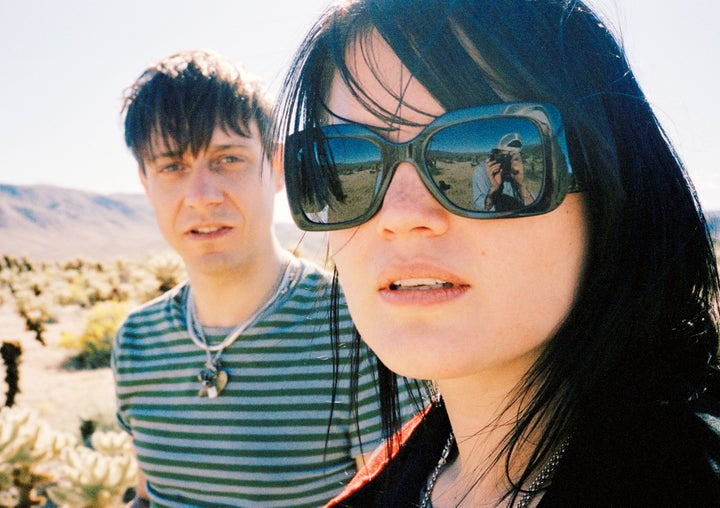 The transatlantic too-cool-for-school rock duo The Kills released their first major book of photographs yesterday, which was shot by friend and longtime collaborator Kenneth Cappello. "Dream and Drive" documents some of the most intimate, significant, and tender moments from the past decade of the band's career.
The photographer and The Kills' collaborative history began in Paris in the early aughts. Throughout their career, Cappello has been witness to Alison and Jamie's unique chemistry, almost becoming a third member of the group.
The Kills, who celebrated their 10th anniversary as a band in February, have recently wrapped up a world tour, and the book functions as a celebration of sorts. Alison Mosshart, the American vocalist who complements the British guitarist Jamie Hince, has said that the photographs are "silent visions of things turned up past their load." She continues, "The tremble of the nightclub, the dive of backstage temporaries, electricity flung like paint through space...these photos make me remember everything."
Take a look through the slideshow below to see exclusive photos from book.
PHOTO GALLERY
The Kills "Dream & Drive" Photographs
BEFORE YOU GO