Leather skirts are having a moment (we have a few styles we've been stalking on Zara.com and Net-a-Porter.com regularly). But as with any trend, you've got to know how to wear it.
Lane Bryant has an idea: why don't you wear a high-waisted leather pencil skirt while walking into a bush? And potentially losing a leg? The Sartorialist will snap your pic for sure.
We kid, of course. No one ever encourages walking into bushes. But this recent Lane Bryant ad, posted on PhotoshopDisasters.com, does present an odd image that has us thinking "Photoshop..." Check out the model's lower right half. Is her right leg behind her left? Is she walking into that bush? Is she straddling it? Being eaten alive by it?
Or maybe our eyes are just playing tricks on us. We're a little glazed from obsessively clicking through all those covetable leather skirts on Zara.com.
Check out the Lane Bryant photo, currently on the front page of the retailer's website. Do you think the brand got overzealous with the Photoshop (as they've been known to do)?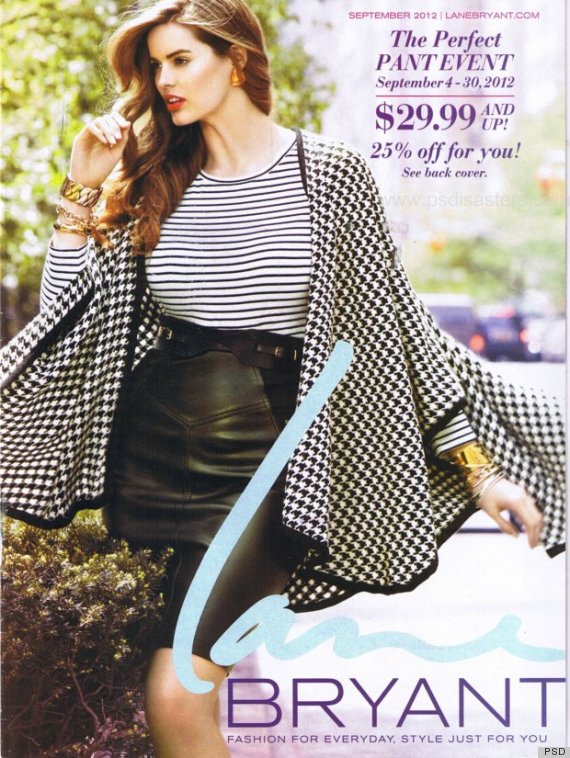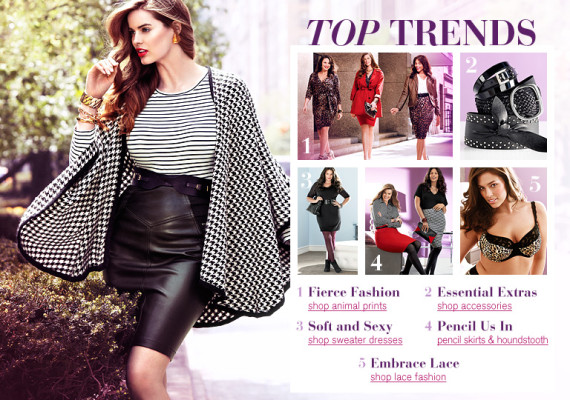 See more overzealous airbrushing...
PHOTO GALLERY
When Photoshop Goes Wrong...
Want more? Be sure to check out HuffPost Style on Twitter, Facebook, Tumblr and Pinterest.