Looking to spruce up your space? Then check out today's Craft Of The Day. This decorative DIY chandelier from Hey Gorgeous could be the perfect addition to any room. And it's made mostly of... paint swatches! Other than that, you'll only need a fun-shaped paper punch, a wire lamp shade for the base, scissors and tape. But as tempting as it may be, don't actually put a light inside. We really don't want to hear about anyone's house burning down.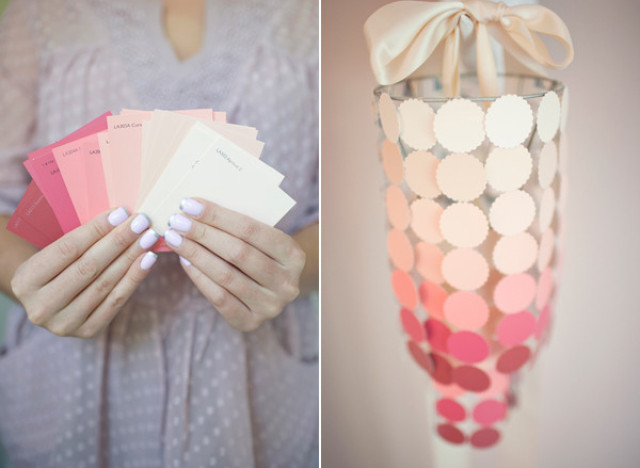 Photo by Jenna McKenzie

We love the ombre design the blogger chose to use. But we also imagine the many ways we could make this fit into any room we want. The color possibilities are endless, and you never know, maybe exploring new swatch colors will inspire you to do a little repainting! Just make sure you have enough paint swatches handy when you begin... the blogger notes that it will take between 40-60 to complete the project. For a full tutorial, head over to Hey Gorgeous.
And, be sure to check out our other great crafts in our Craft Of The Day slideshow below.
PHOTO GALLERY
Craft Of The Day