Though the mortgage interest tax deduction is defended as a popular benefit, 69% of the total benefit in 2009 went to filers earning $100,000 or more. As the housing market slumped, the deduction has meant less to fewer taxpayers: in 2007 the breaks totaled $491 billion, but in 2009 it was down to $420 billion, or $11,515 per filer on average.
For a Congressional Budget Office estimate of the revenue boost from a gradual phaseout of the mortgage interest deduction, see today's infographic. Then join the discussion below: would a phaseout cool interest in homeownership even further?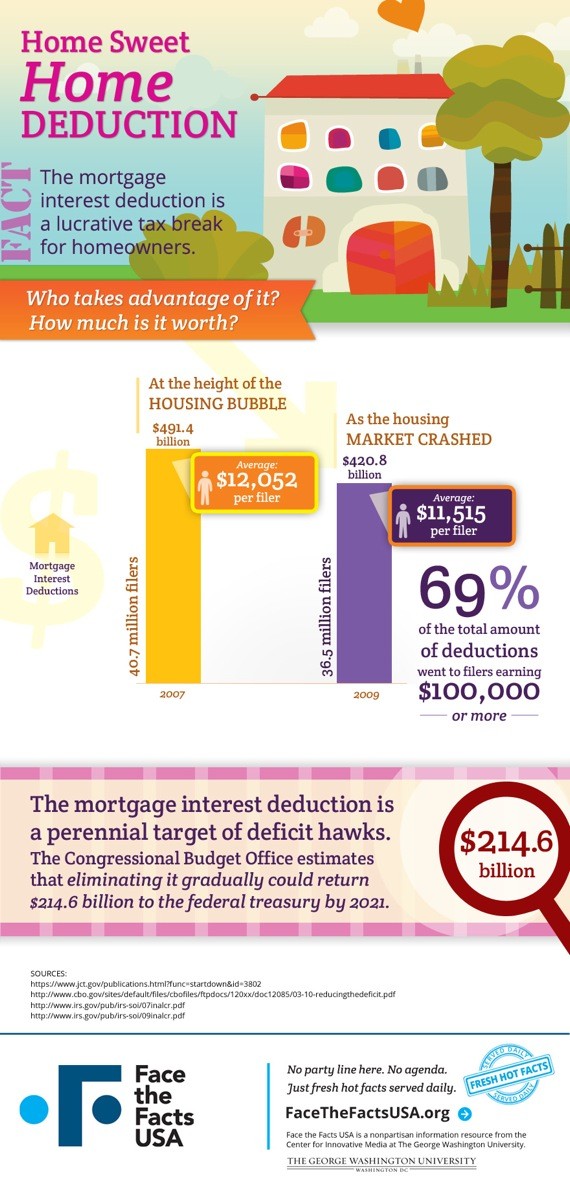 Face the Facts USA is a project of The George Washington University's School of Media and Public Affairs. Would you like the "Fact of the Day" beamed straight to your email inbox? Sign up here. For more fun stuff, follow them on Twitter @FaceFactsUSA, or like them on Facebook.
BEFORE YOU GO