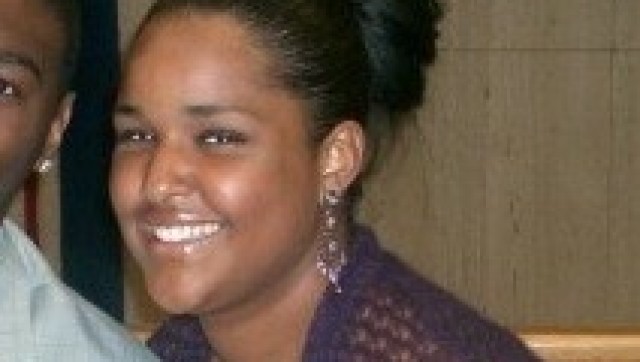 WASHINGTON -- It's no secret that hidden speed cameras are detested -- and have even been attacked -- by drivers in and around the nation's capital.
In a recent discussion on the Metropolitan Police Department's 5th District online message board, some of those drivers contributed to a recent discussion targeting Chief Cathy Lanier, titled "Love Letters from Chief Lanier (Not So Nice)."
The conversation took the expected turns, including a vocal bunch of naysayers who said that avoiding speeding is the best way to avoid speeding tickets. Others complained about the high cost of speed-camera fines, which are currently being assessed by members of the District of Columbia Council.
Then Bianca Lamar joined in:
I am a student at Howard U and I have had to use tuition money to pay off tickets and avoid getting a boot 2-3 times. I am not enrolled in the Fall 2012 semester because of this.
Lamar tells The Huffington Post she was supposed to return to Howard University this fall, after taking time off for personal health issues. She'd spent the summer bartending at a restaurant in Alexandria, Va., and had saved just enough to pay for her tuition (about $3,500 per semester), rent (about $1,000 per month for off-campus housing in Northeast D.C.) and living expenses.
"I had saved up all summer," she says.
Her tickets -- which she says are mostly for going about ten miles per hour over the speed limit in different places in the District -- arrived in the mail before the beginning of the fall term.
"They totalled around $300. And then I got a boot for it. That added on another hundred," she says. "I ended up spending about $500 to get my car out of the boot. And I had to dig into my school money to pay for that."
So this fall, instead of finishing up her physical therapy degree, Lamar is back to bartending and saving for the spring semester, before eventually making a slow drive back to New York.
"My mother can't wait for me to move on, graduate and get a real job," she says. "I've learned to slow down, be observant of speed limits and if everything goes as planned, those will be my last ticket payments in D.C."
Between now and then, will Lamar consider taking some kind of extreme action against the speed cameras, like chef Geoff Tracy hiring a sign-spinner to point out a Foxhall Road camera or Bruce May, now remorseful, sling-shotting glass marbles at a mobile speed camera in Maryland?
"From time to time I Google to see if anyone has pursued a class-action suit against the District but no luck," she says. "My boyfriend and I joked about pointing them away from the road on a daily basis but I'm sure that would come with a hefty fine!"
BEFORE YOU GO