While almost every American can recall where they were and what they were doing during the terrorist attacks on September 11, 2001, no other person shares astronaut Frank Culbertson's story.
Culbertson, along with Russian cosmonauts Mikhail Tyurin and Vladimir Dezhurov, was one of three people in space at the time of the attacks. As theonly American not on the planet, the Expedition Three commander first heard the news of the tragedy in a private conversation with the flight surgeon around 10 a.m. New York time.
"I was flabbergasted, then horrified. My first thought was that this wasn't a real conversation, that I was still listening to one of my Tom Clancy tapes. It just didn't seem possible on this scale in our country," he wrote in an open letter NASA published the next day.
Glancing at the world map, Culbertson realized the space station would soon pass over the New York City area. He jumped at the opportunity to capture footage of the airspace above the Twin Towers, grabbing the nearest camera. The photo from the scene shows smoke billowing from the southern tip of Manhattan. Culbertson estimated the still was captured shortly after Flight 175 crashed into the second tower.
SCROLL DOWN FOR PHOTOS
As time passed in space, the most overwhelming feeling Culbertson felt was one of isolation. Though he was not completely alone, his Russian crew mates could only offer their sympathy.
Culbertson waited for the bad news to continue, later noting that he expected to learn of the death of a close friend in the attack. The first news came a day later when he learned that a former classmate, Chic Burlingame, captained the plane that hit the Pentagon.
While Culbertson was saddened by the loss of his friend, writing "tears don't flow the same in space," he noted "I'm sure Chic was fighting bravely to the end."
He concluded the letter with the following excerpt:
It's difficult to describe how it feels to be the only American completely off the planet at a time such as this. The feeling that I should be there with all of you, dealing with this, helping in some way, is overwhelming. I know that we are on the threshold (or beyond) of a terrible shift in the history of the world. Many things will never be the same again after September 11, 2001. Not just for the thousands and thousands of people directly affected by these horrendous acts of terrorism, but probably for all of us. We will find ourselves feeling differently about dozens of things, including probably space exploration, unfortunately.

It's horrible to see smoke pouring from wounds in your own country from such a fantastic vantage point. The dichotomy of being on a spacecraft dedicated to improving life on the earth and watching life being destroyed by such willful, terrible acts is jolting to the psyche, no matter who you are. And the knowledge that everything will be different than when we launched by the time we land is a little disconcerting. I have confidence in our country and in our leadership that we will do everything possible to better defend her and our families, and to bring justice for what has been done. I have confidence that the good people at NASA will do everything necessary to continue our mission safely and return us safely at the right time. And I miss all of you very much. I can't be there with you in person, and we have a long way to go to complete our mission, but be certain that my heart is with you, and know you are in my prayers.

Humbly,
Frank
Culbertson Before The Mission: Culbertson's Photo From Space: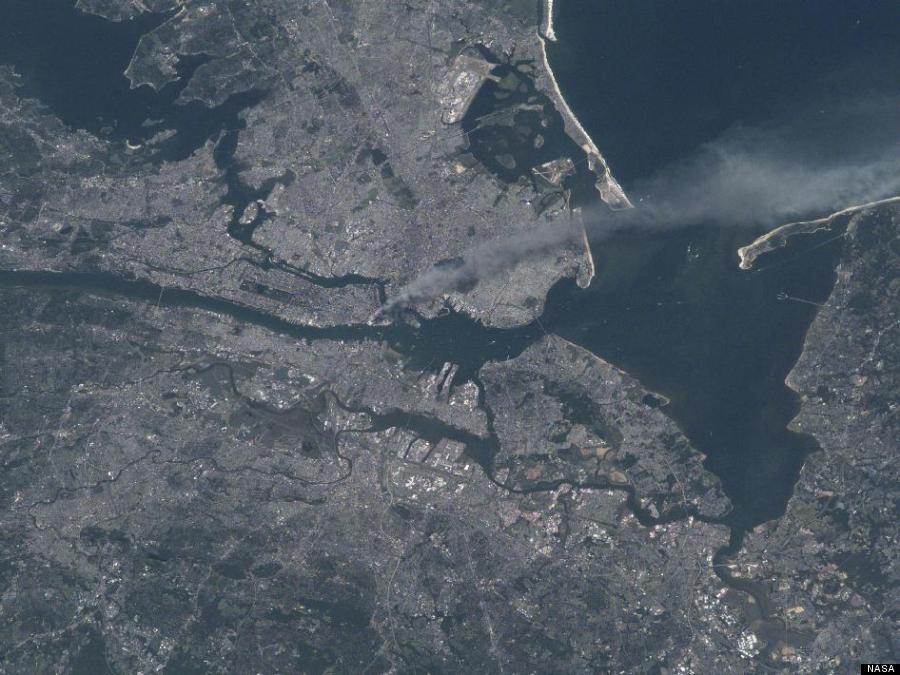 Culbertson Remembers 9/11 (VIDEO):
BEFORE YOU GO