Kris Jenner has allegedly told Kanye West to stop talking about Kim Kardashian's sex tape, but that seems like a moot point as Kim continues to post photos of herself in various states of undress.
RadarOnline reports that Jenner is furious that West's new song "Clique" makes reference to the sex tape Kardashian made in 2003 with then-boyfriend Ray J. "Eat breakfast at Gucci. My girl a superstar all from a home movie," raps West on the new song. Likewise, she's none too keen about reports that West used to watch the sex tape, "Kim Kardashian: Superstar," with other ladies to get in the right mood.
"As far as Kris is concerned, the video with Ray J is history and since then Kim has become a reality TV star, a fashion designer, even a philanthropist - so she's moved on," a source told the website, adding, "By bringing up the past, Kanye is making it worse for Kim, but he doesn't see it as that much of a big deal."
The source claims that Kardashian is caught in the middle, but she can't object too much, given that she's constantly reminding the world of her sex appeal. On Sept. 10, the 31-year-old tweeted a photo from a recent lingerie photo shoot, and wrote, "Sweet dreams." In the photo, Kim stares at the ceiling, trying to look seductive in a vintage-inspired garter belt, fur stole and a very see-through bra that puts one of her nipples on display.
PHOTO: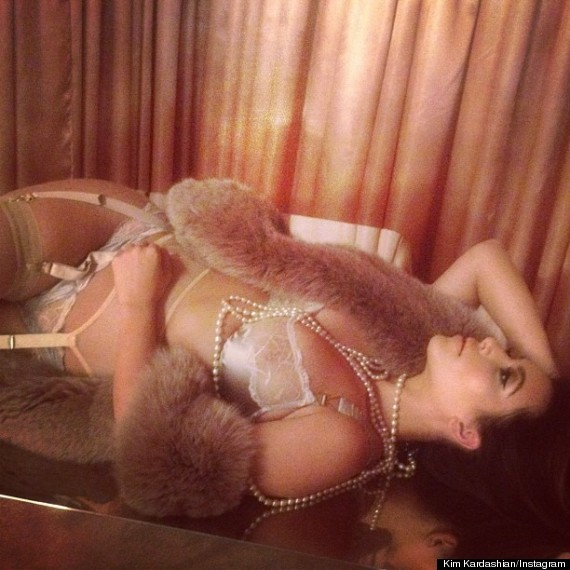 PHOTO GALLERY
Celebrity Wardrobe Malfunctions
BEFORE YOU GO