Another exciting Mercedes-Benz Fashion Week is coming to an end on Thursday, and although we didn't make it inside the tents, we were excited to see glimpses of the fabulous spring 2014 collections. We don't have to tell you that there's a strong correlation between interiors and fashion. It has become such a gray area that so many of our favorite fashion designers have launched home products lines, and vice versa. In fact, the entire October issue of Elle Decor is dedicated to fashion, and includes features with style-mavens such as Ivanka Trump, Tim Gunn, and Carolina Herrera Baez.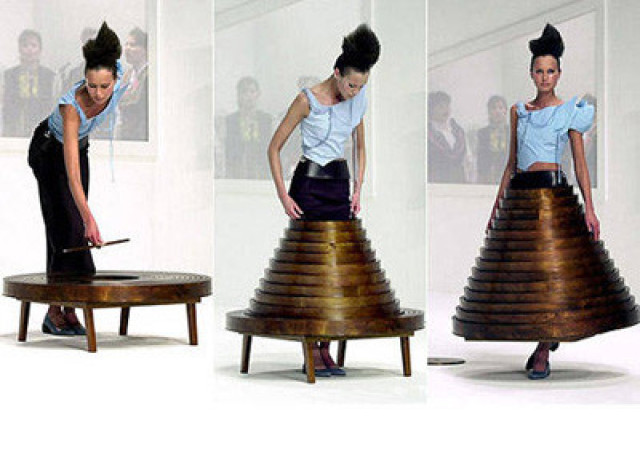 Elle Decor has rounded up their favorite examples of couture fashion that have been directly inspired by interior decor or architecture. Our favorite? Hussein Chalayan's wooden table that transforms into a tiered calf-length skirt. Dual purpose furniture!
Click through the slideshow below to see some of these amazing pieces of wearable art and head over to Elle Decor for the full story.
PHOTO GALLERY
Fashion Inspired By Home Decor