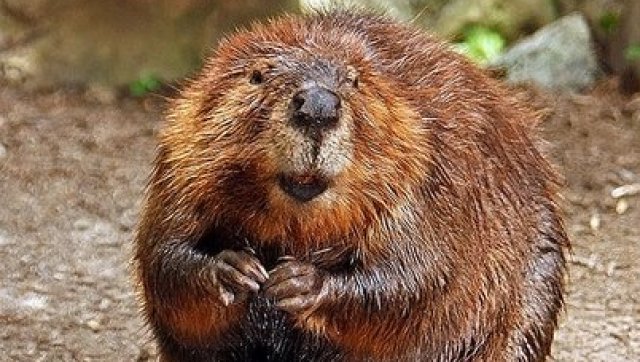 WASHINGTON -- Some friendly advice: Stay away from Northern Virginia's beavers.
It's hard to beat The Washington Post's description of the latest instance of a rabid beaver attacking nature-lovers in Fairfax County:
A rabid beaver leaped out of a pond and chased children at a Springfield nature center Saturday, but no one was injured, Fairfax County police said.
According to the Fairfax County Police media statement -- titled, evocatively, "Rabid Beaver Chases Children; No Injuries" -- the kids had finished a fishing competition at the Hidden Pond Nature Center when they saw a beaver in the water near the dock where they were standing.
The beaver then jumped onto the dock, and, in the words of the media release, "was seen acting aggressively and chasing the children."
Luckily, no one was hurt -- except the beaver. The area was cleared by an animal control officer, who shot the beaver. Officers were notified on Tuesday that the beaver was rabid.
This incident comes on the heels of another rabid beaver attack in Fairfax County. Last week, 83-year-old Lillian Peterson was attacked while swimming in Lake Barcroft.
It might be a good idea to avoid Northern Virginia's other wildlife, too, for the time being. A rabid raccoon seen was seen near Lake Barcroft on Sunday. Officers will be canvassing the area with educational fliers on the rabies virus. The raccoon is apparently canvassing the area as well -- the police media release says the raccoon "was seen acting strangely and walking up towards people near their homes."
Flickr photo by stevehdc, used under a Creative Commons license.
BEFORE YOU GO
PHOTO GALLERY
Animals In The News