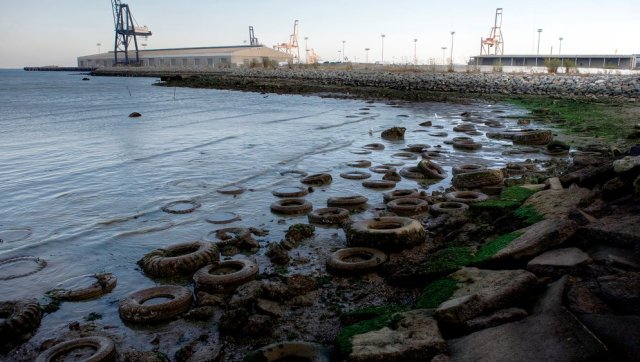 Once a year, Save the Bay, the largest regional organization working to protect our water, releases its list of the dirtiest, most polluted spots in the Bay. And this year's list is a doozy.
"Trash continues to do serious damage to San Francisco Bay and the ocean," said Jared Blumenfeld of the Environmental Protection Agency in a release. "It's everyone's responsibility to reduce trash."
The list includes the five areas throughout the Bay that present the largest problem. In a release, Save the Bay noted that each of the hot spots is in one of the top ten cities that contribute the most trash to the Bay Area.
Though trash pollution is still a major concern in the Bay Area, Save the Bay Executive Director David Lewis noted that San Francisco has been a leader in pushing for preventative measures.
"Even better than cleaning up trash is preventing it in the first place," said Lewis in the release. "Our Clean Bay Project goes beyond cleanups by helping cities implement proven solutions to reduce trash at the source, including bans and fees on plastic bags, Styrofoam food containers, and other common litter items. Since 2007, when San Francisco passed the nation's first plastic bag ban, cities across the Bay and around the nation have implemented similar bans."
Check out the 2012 hot spots in the slideshow below. Then visit Save the Bay to help out.
PHOTO GALLERY
The Bay's Most Polluted Areas
BEFORE YOU GO