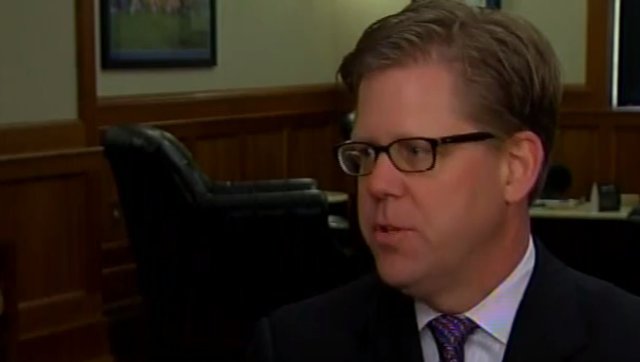 The University of Tulsa has offered no reasons to why it fired its president, Geoffrey Orsak, after only 74 days in the office, The Tulsa World reports.
The university issued a two-sentence release, saying he was fired effective immediately, and executive Vice President Kevan Buck would take over operations until a replacement is found.
Orsak, the former dean of engineering of Southern Methodist University specializing in applied mathematics, issued a statement Wednesday from Dallas where he's attending to his father, who is in hospice care with a brain tumor, according to the Associated Press.
My family and I made significant professional and personal sacrifices when we uprooted from Dallas so that I would have the special opportunity to lead the University of Tulsa. In my time here, I was truly excited to be doing the very hard work of transforming the university into a nationally recognized force that would bring pride to the TU community and city. I am very disappointed given the lengthy due diligence process for the position that within such a short period of time the board has decided to go in a different direction.
UT said nothing more, citing its policy against commenting on personnel decisions.
Orsack took office on June 1. He succeeded former TU President Steadman Upham, who retired in June, according to KJHR.