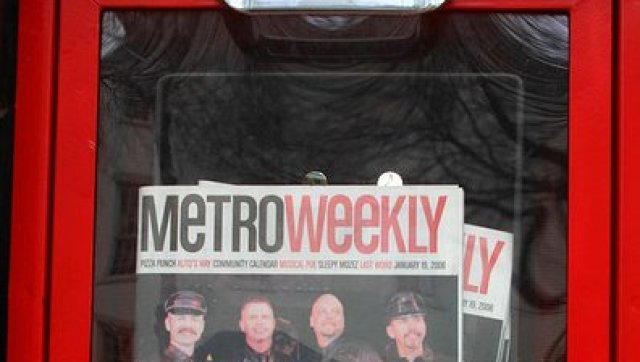 WASHINGTON -- Not long after copies of Metro Weekly were distributed on Thursday, someone placed fecal matter in one of the magazine's distribution boxes.
Metro Weekly, one of D.C.'s major LGBT publications, reported Friday that since as far back as February, copies of the publication have been thrown in trash cans in bulk, and its distribution boxes have been filled with rotting food and feces. (See a photo of a box filled with garbage here.)
Sean Bugg, the magazine's co-publisher, told Metro Weekly that this vandalism has occurred primarily in certain neighborhoods with large gay populations -- Dupont Circle, the 17th Street NW corridor and P Street between 15th and 14th Streets NW.
Metro Weekly reports that another major D.C. LGBT publication, the Washington Blade, has also been targeted.
The publications are reportedly working with the Metropolitan Police Department's Gay and Lesbian Liaison Unit to find those responsible. David Uy, Metro Weekly's webmaster and also one of its distribution drivers, got surveillance video that may be helpful -- it shows what appears to be a middle-aged white man throwing out copies of the paper.
The publication is asking anyone with information about the vandalism to get in touch.
Flickr photo by Elvert Barnes, used under a Creative Commons license.