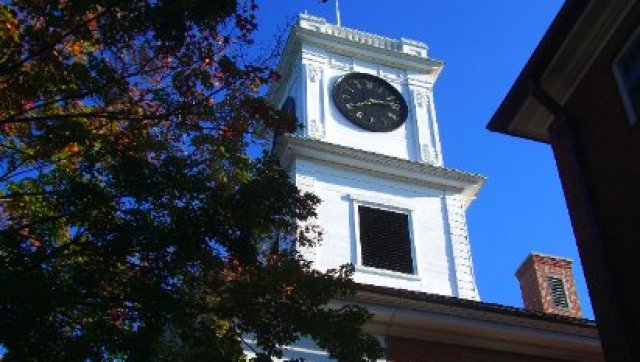 A University of Massachusetts student was arrested this weekend after police say he broke into neighboring Amherst College where he allegedly stole two computers and spray painted swastikas on the health center's walls, the Daily Hampshire Gazette reports.
Bradley Keigwin, 20, of North Falmouth, Mass., was charged with breaking and entering during the nighttime, larceny from a building and defacing property.
In a letter addressed to his university's community, UMass Chancellor Kumble Subbaswamy said, "While the break-in and theft are reprehensible, it is the painting of the swastikas that is most distressing. A swastika, which symbolizes anti-Semitism and other forms of extreme intolerance and hatred, has no place in any society that values and celebrates the many diverse forms of humanity."
According to 22 News, a letter to the Amherst College student body, signed by college administrators, read:
Respect for the rights, dignity and integrity of others is essential for the well-being of our community. Actions by anyone that do not reflect such respect for others are damaging to each member of the community and hence damaging to Amherst College.
Each member of the community should be free from interference, discrimination, intimidation, sexual harassment or disparagement in the classroom, the social, recreational and residential environment or the workplace.
The Springfield Republican reports Keigwin will not face charges relating to the Massachusetts Hate Crime statute, as there is not enough evidence to support the charge, according to Massachusetts' Northwestern District Attorney's office.

BEFORE YOU GO