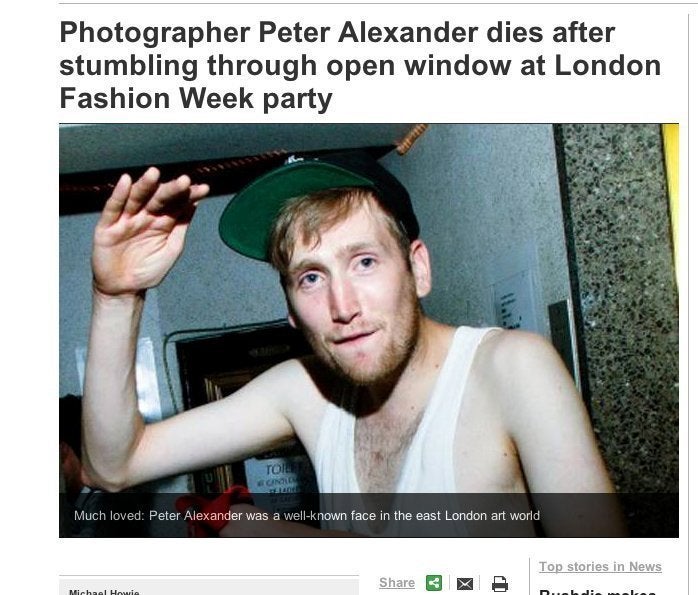 Alexander, 28, was attending an event hosted by fashion and beauty PR company Blow when he and a 20-year-old male model both tumbled out one of the townhouse's windows, which was open but was covered with a set of blinds, the Evening Standard reports. While the model landed on a parked car and is recovering in the hospital, Alexander is believed to have died on impact.
The photographer, who has shown his work in the UK, the U.S.A. and Iceland, reportedly had only been at the party for 30 minutes and was sober, a friend said.
'We are all very distressed by the incident," said Michael Oliveira-Salac, an executive at Blow. "It is not an easy time. We have been provided little or no information as the police are still doing their investigation. Obviously our thoughts are with the families of the deceased and the injured man."
Here's 10 other artists who died too young:
PHOTO GALLERY
Young Artists