It isn't easy being clean. If diet gurus know it, average Americans certainly do, including graphic designer Franchesca Ramsey who recently documented her attempt to adopt a healthier lifestyle in an infographic titled, "Clean Up Your Diet In 5 Weeks."
Ramsey (also known for her hilarious meme "Sh** White Girls Say... To Black Girls") says her journey to cleaner eating sprung from her struggles with a sensitive stomach and a video she saw with a similar healthy living goal.
While Ramsey's efforts are steeped in personal experience (and gain), her tips are well founded in research.
Last week, HuffPost Healthy Living reported on ten alternative names for added sugar, including the kind often found in seemingly good-for-you snacks. Fructose and fruit juice concentrate, for example, contribute as much to excess weight (and the country's growing obesity epidemic) as notoriously sugary corn syrup does, experts say.
In a study published by the American Academy of Pediatrics earlier this year, researchers found that simply recognizing fast-food brands, such as McDonald's golden arches and KFC's logo, doubles a child's likelihood of becoming obese.
And for adults who lean toward unhealthy options as a cost-cutting scheme, an Agriculture Department study suggested back in May that eating junk won't necessarily save you more money than buying healthy food.
That's more proof than a little that even modest changes go a long way.
Check out Ramsey's five-week plan and tell us: What's the hardest part of "eating clean" for you?
INFOGRAPHIC: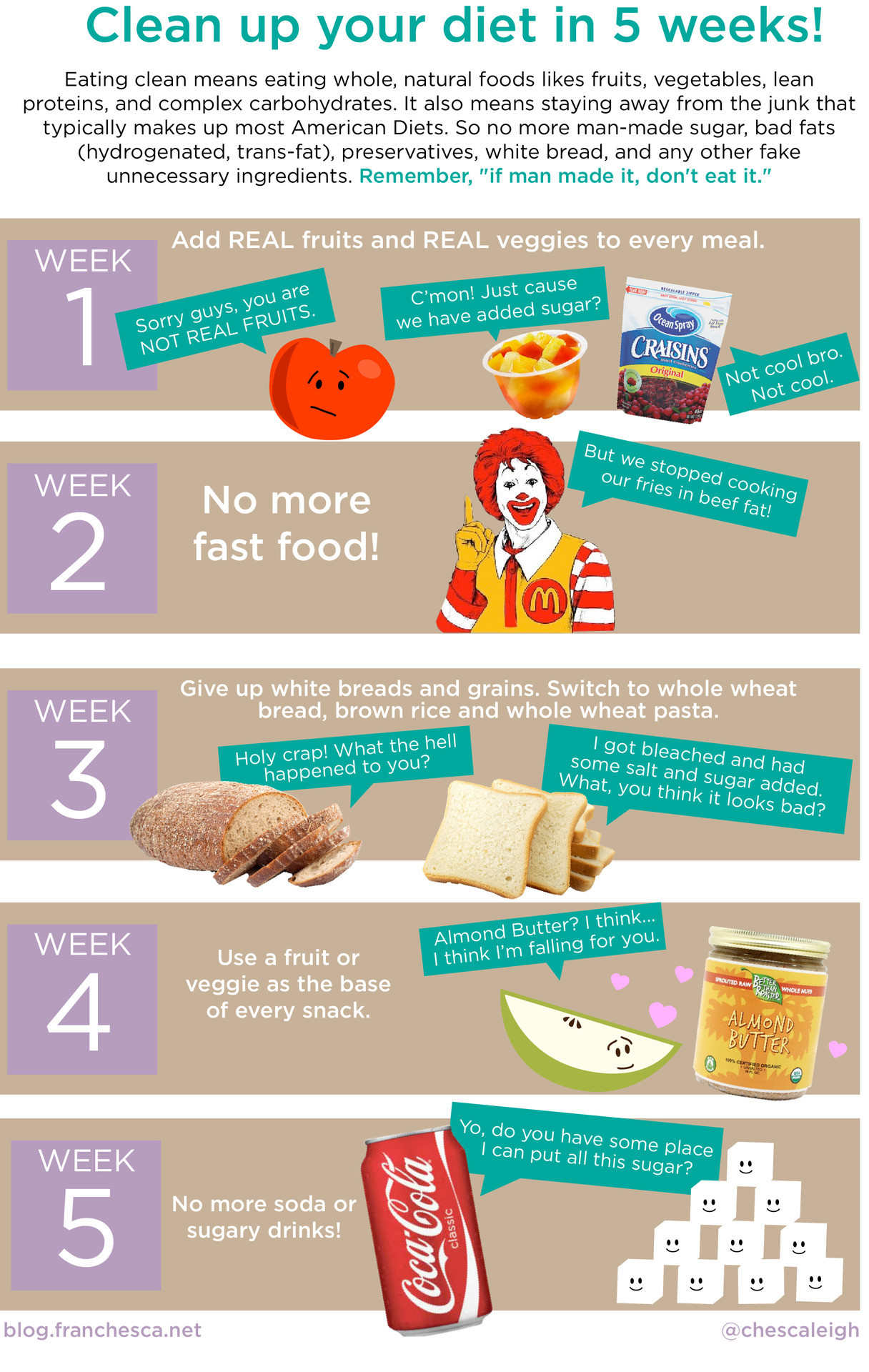 BEFORE YOU GO