We were shocked to learn that Tyra Banks literally had to eat her way to supermodel stardom-- stuffing food down her throat in order to gain weight and look healthy. But these days the model-cum-mogul has to get her workout on in order to maintain her fabulous physique.
It's amazing that Harvard B-school grad (well, kind of) finds time to slip in a workout between executive producing her "America's Next Top Model" franchise, running the TZONE Foundation and staying on top of her glamorous social calendar. But Tyra did carve out some time to sweat on Monday with a run along the Hudson River in New York City.
Photographers spotted the 38-year-old in a zip-up jacket, black capri pants, a baseball cap and without a stitch of makeup. It's rare we see Tyra looking anything less than picture perfect, so the photos are a bit shocking. But she's working out, so we completely understand. Too bad Trya didn't know the paparazzi were prowling--there's nothing a smize can't fix, right?
Even so, these less than flattering photos will certainly help Tyra in her mission to instill self-esteem in young girls. Seeing a supermodel sans makeup, photoshop and airbrushing is an awesome start.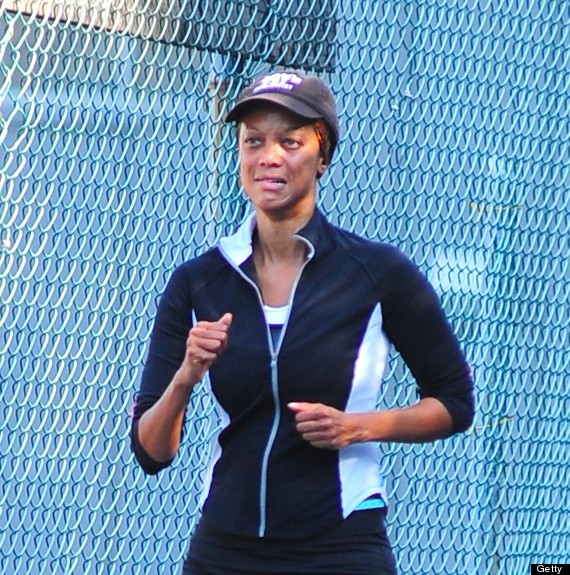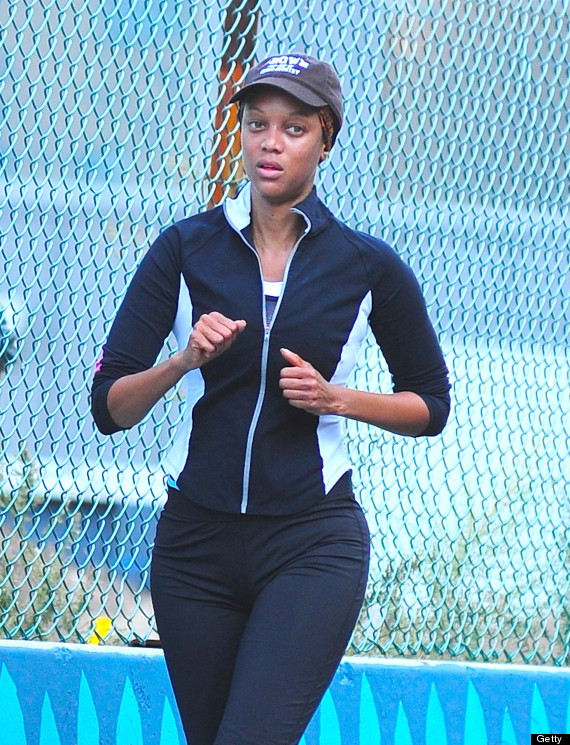 BEFORE YOU GO
PHOTO GALLERY
Stars With and Without Makeup