Now that "Jersey Shore" has been canceled after six seasons, Vinny Guadagnino might be considering other career paths ... such as dancing.
The 24-year-old Staten Island native is the latest fan of Korean rapper Psy to offer a rendition of "Gangnam Style," a viral sensation that parodies the affluent lifestyle of a trendy Seoul neighborhood. In the video, posted on Guadagnino's YouTube page, the "Jersey Shore" star imitates Psy's campy choreography with a little help from some young pals. (Perhaps he's practicing his babysitting skills for Snooki's baby boy Lorenzo.)
Guadagnino previously professed his admiration for Psy via Twitter, posting a photo of the pair together.
We wonder if Psy gave the fist-pumping enthusiast the same advice he offered Britney Spears when he showed her some moves on "Ellen" last week: "The mindset of this dance is to dress classy and dance cheesy."
With my new favorite artist @psy_oppa . #gangnamstyle! instagr.am/p/PS9wwkqV5i/

— Vinny Guadagnino (@VINNYGUADAGNINO) September 8, 2012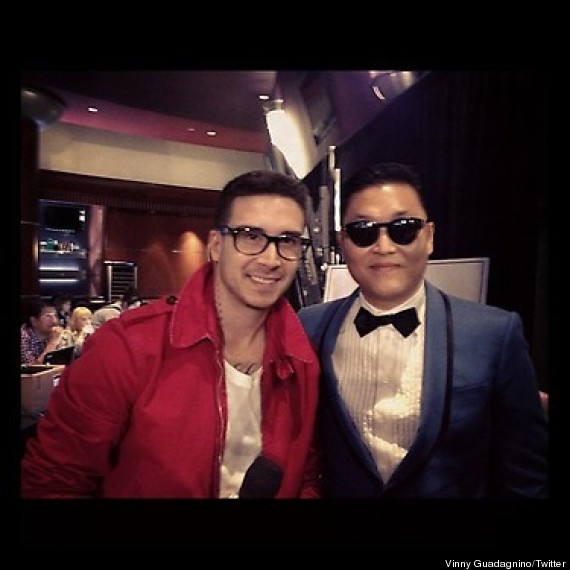 PHOTO GALLERY
'Jersey Shore' Cast
BEFORE YOU GO