Have you ever wandered around a great art exhibition and just felt like you could be best buds with whomever thoughtfully chose those works of art? That you'd just love to sit that curator down and ask him or her all about the paintings and sculptures that you can't live without? Well, here's your chance.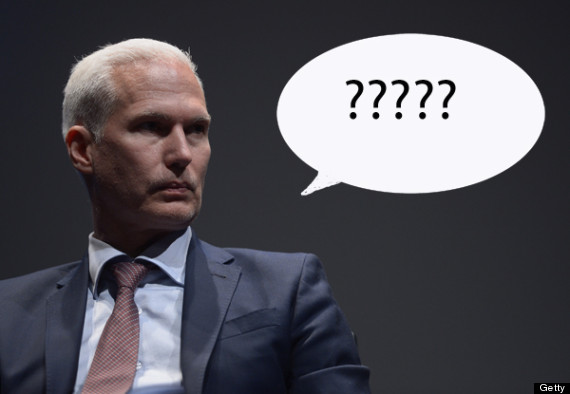 September 19th is international "Ask A Curator Day," a Twitter-based event that brings experts from famous museums around the world to art lovers everywhere. Museum patrons are invited to take to their handles and ask any participating museum anything they want (just use #askacurator).
The event kicks off in Japan, New Zealand and Australia and heads around the global twittersphere, hitting curatorial hotspots in Argentina, Spain, France, Jordan, Norway, Russia, South Africa, UK and more. And a surprising number of major museums are participating -- the Guggenheim, MoMA, MOCA, the Whitney, Hammer Museum, ICA in London, Tate Modern. You name it, and they're probably going to be online today, waiting to answer your question.
So, what would you ask a curator? Would you pick the brain of The Whitney's David Kiehl, who recently worked with Yayoi Kusama? Or maybe you'd question the crew at MOCA about the role of the curator at the Los Angeles art haven? Let us know in the comments section and more importantly, log on to Twitter today to partake in the online festivities.
Check out some of the big names in art museums that are participating in "Ask a Curator Day" 2012 in the slideshow below.
PHOTO GALLERY
"Ask a Curator Day"
BEFORE YOU GO