We've featured Ben Heine's surreal images on our page before, but he's back, this time with even more epic and imaginative works. Combining photographs and drawings, Heine puts his own spin on the "photo-realistic" image. He does not recreate photographs, but reimagines them, creating absurd scenes like a "naughty rabbit" pulling off a woman's top, a chimp in a business suit running out of a subway car, or a lion barreling down a city street.
The Belgian artist overlaps his black-and-white drawings on top of photographs, creating otherworldly scenes. Heine's hand is almost always visible in the image, as it "represents the close connection between the viewer, the artist, and the artwork," he states on his website.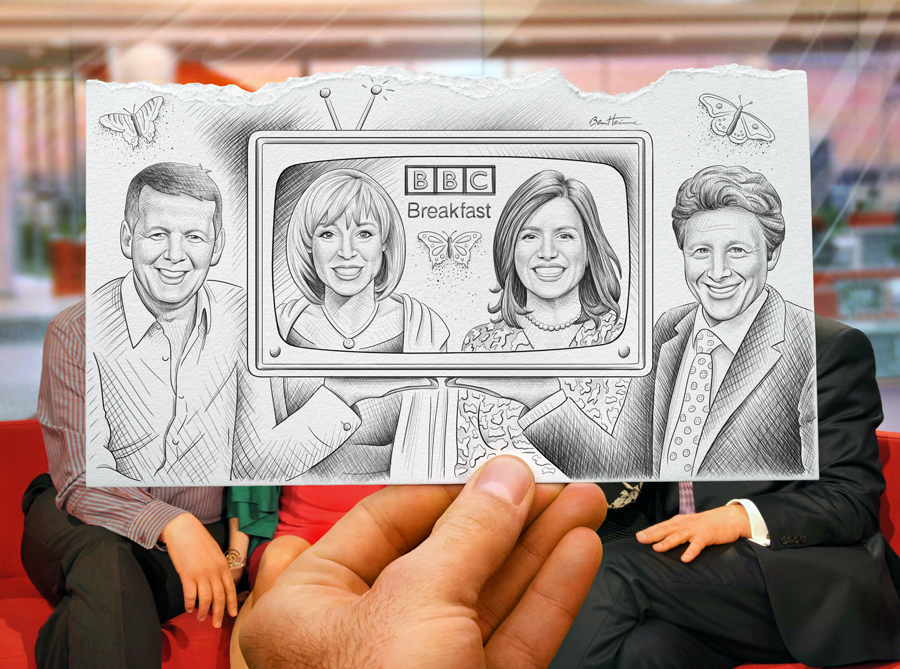 For Heine, the work is first and foremost for others to enjoy. He writes, "I want them to dream and forget their daily troubles."
See for yourself in the slideshow below. What do you think, readers?
PHOTO GALLERY
Ben Heine's Surreal Images
BEFORE YOU GO