When we came across photos this week on Reddit of stores that had already "decked the halls" we were... perplexed. Don't get us wrong -- we love the holiday season more than anyone-- but Christmas decorations in September? That's way too early, right?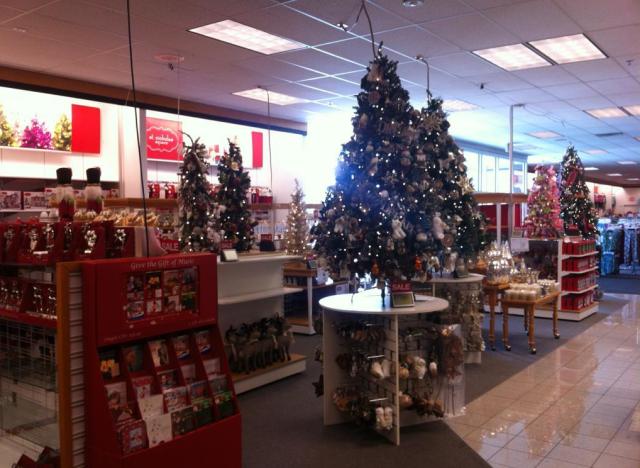 Reddit Pic by usernameblank
According to Kathy Grannis, Spokesperson for the National Retail Federation, the 2011 consumer data has identified that 40 percent of shoppers every year say they begin holiday shopping before Halloween. "That means there are millions of people who are picking up pumpkins at the same time they are buying tree skirts, ornaments and other small holiday items." When we asked Grannis why some stores choose to partake in decorating so early, she reiterates that this is what consumers want. "If the merchandise isn't there when people are looking for it, consumers will go elsewhere."
But not all industry members agree with this trend. Dana Holmes, Editor In Chief of Gifts.com told us that they take a different approach to the holiday season. At Gifts.com, they attempt to think in real-time, and display what the consumer is thinking about at that moment. Although once Sept 17th rolls around, she agrees that the company is very aware that there is 100 days until Christmas, and that behind the scenes they're discussing the holidays with media as early as July. Still, most consumers aren't ready. She suggests easing into the holidays, and starting with one display or banner. "A small section makes sense, and have it expand over time. Otherwise customers may find it irritating." Surprisingly enough, Holmes says the two weeks prior to Christmas used to generate the highest traffic, but in more recent years they have found that there are less holiday shopping stragglers, and people are coming to the site earlier than ever for gift ideas.
Certain retailers, like Nordstrom, historically chooses not to decorate until after Thanksgiving, and prefer to celebrate one holiday at a time. We think they're on to something. Can we get through Halloween first, please?
CORRECTION: A previous version of this post stated that the photo was taken of a Hallmark Store. A representative from Hallmark confirms that in fact, this is not the case