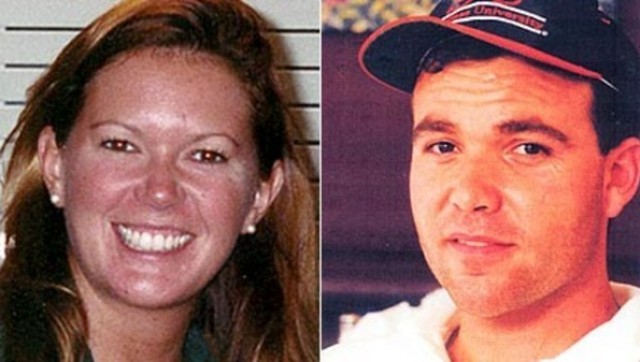 David Viens, a California chef, stood trial on Tuesday for allegedly killing and cooking his wife in 2009. In the wake of the news, Yelp users took to the website to review his restaurant, Thyme Contemporary Cafe.
According to the Los Angeles Times, Viens once told investigators that he accidentally killed his wife, Dawn, and later cooked her body in a drum of boiling water. When her body was finished cooking, Viens said he mixed in other waste and poured the liquid down the grease pit at Thyme Cafe in Lomita.
Although the Yelp reviews have been few and far between, some critics had some poignant messages for readers:


Another Yelp reviewer named Stacey claimed to have interacted with Viens on a professional level. She said Viens expanded his Thymes Cafe restaurant by purchasing the lease to her neighboring pet store.
Buzzfeed's Emily Fleischaker dug up old an old Yelp review written in March 2011 when investigators dug up the foundations of Thyme Cafe to look for Dawn's remains.

UrbanSpoon reviewers were a bit more crass with their reviews, submitting puns like "haven't eaten there since the Dawn of Thyme," "she was a little too salty," "heard they were going to rename it 'The Melting Pot'" and (quoting Hannibal Lecter) "it was served with fava beans and a nice chianti."
Dawn posted a message on UrbanSpoon on Oct. 8, 2009.
She was last seen walking away from the restaurant on Oct. 18, 2009, at the age of 39, KTLA reports. Viens closed Thyme Cafe a short time later for renovations and poured concrete inside the restaurant.
While speaking with investigators in 2011, Viens maintained that Dawn's death was an accident, CBS News reports.
Viens said he had suspected his wife of stealing money from him, according to CBS. He said Dawn got angry with him, and he forced her to the floor, wrapped her up and put duct tape over her mouth. When he woke up four hours later, she was dead, he said.
However, the California chef has given different accounts of the night of his wife's death. In one interview he said they had done cocaine together that night. In another account, Viens said Dawn kept pestering him while he was trying to sleep, according to the Los Angeles Times.
Viens pleaded not guilty to the killing.
(h/t Buzzfeed for the find.)
BEFORE YOU GO