Katie Couric's hair has been the subject of scrutiny throughout her long TV career. Is it too poufy? Too blonde? Too short? With all that silly fuss, it's about time the on-air mainstay pulled a fast one on us.
On her new syndicated talk show "Katie," Couric welcomed first guest Wendy Williams to chat all things hair.
Williams reveals, among other things, that she names her wigs, with one of them christened in honor of Oprah Winfrey's BFF Gayle King. But we were most riveted to the segment where Couric slipped into a hairpiece of her own: a gray wig. "More and more women these days are going gray," she said, "and I decided I wanted to know what it felt like, at least on a temporary basis." She's right about one thing -- gray is way big.
The 55-year-old former CBS anchor then hit the streets of New York to ask passers-by what they thought of her new hair color. (Hey, Couric recently slammed Kate Middleton for being too thin -- we're sure that if she can dish it, she can also take it.)
The verdict? You'll have to see for yourself.
Scroll down for more photos.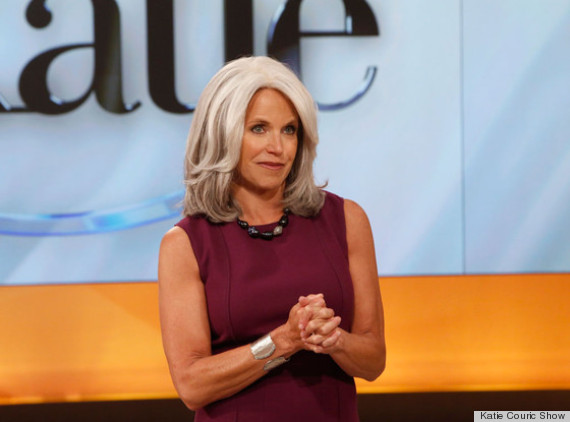 See Katie's hair evolve over the years!
PHOTO GALLERY
Katie Couric Style Evolution
Want more? Be sure to check out HuffPost Style on Twitter, Facebook, Tumblr and Pinterest.