We laughed and laughed when Kim Kardashian professed to love and admire Kate Middleton's style. A bronzed, Louboutin-ed, smokey eyed Kardashian dressing like a perfectly prim royal? We'll see it when we believe it.
Except that Kim keeps proving that she's got some princess in her after all. This summer the Duchess of Cambridge surprised us in a red Alexander McQueen frock previously worn by Kimmy K., and recently (well, since dating Kanye West) Kim's being toning down her style and choosing sweet peplums over, say, flashy leopard jumpsuits -- more palace-appropriate, should the occasion ever arise.
Today the reality star seemed to channel another royal: Kate's first cousin, Princess Beatrice. At the launch of the Carlos Acosta International Dance Foundation at The Royal Opera House last night, Beatrice posed with her little sister in a purple and pink graphic print frock styled tastefully with a blazer and black shoes.
The next day, Kim was out in a very similar dress at a QuickTrim event but played it up as only she can: with white pointy-toe heels and that long, shiny hair.
So similar yet so different. So who's got the better look: the reality princess or the real princess?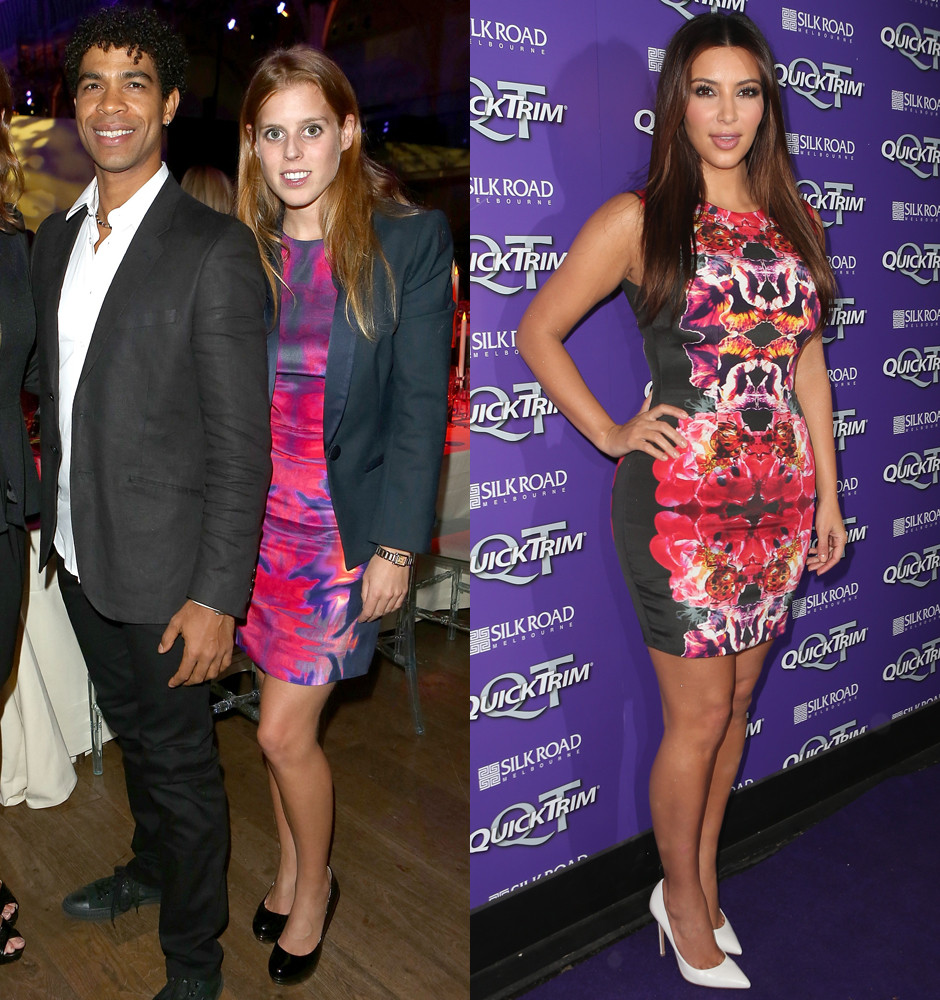 Kim and Kate have very different style...
PHOTO GALLERY
Kim Kardashian vs. Kate Middleton
Want more? Be sure to check out HuffPost Style on Twitter, Facebook, Tumblr and Pinterest.