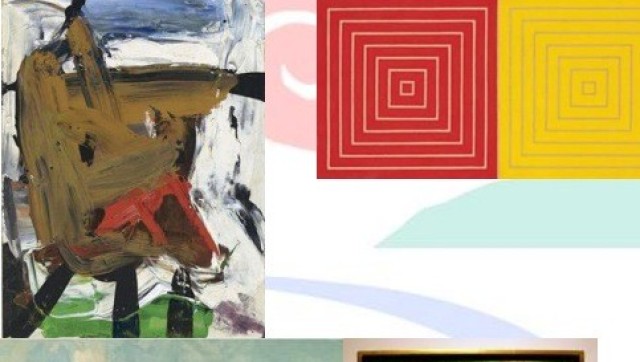 Thieves stole an estimated $20 million in assets from the Santa Monica home of Jeffrey Gundlach, CEO of DoubleLine Capital LP last week. Gundlach is now offering a $200,000 reward for the safe return of the stolen items, which include irreplaceable fine art and a Porsche.
Gundlach, a leading expert in mortgage-backed securities and bond investing, came back from the Bloomberg Markets 50 Summit in New York to find blank spaces on the walls of his beach town home, the Associated Press reports.
Also stolen was a red 2010 Porsche Carrera 4S, at least five expensive watches, valuable bottles of wine and a small amount of cash. Preliminarily, the estimated loss is between $20-39 million, according to the Santa Monica Police Department.
Ironically, the burglars won't be able to do much with the most valuable items they stole. Because both the artworks and the Porsche are recognizable, it will be difficult for the thieves to sell them without getting caught. As Robert K. Wittman, a renowned art theft investigator, explained to Business Insider, "[The art] is unique. Think about what you're saying. Someone who's going to pay 10 cents on the dollar, which is what normally the black market goes for, is someone going to pay $100 million for something they can't do anything with?" Wittman predicted that either the art will be found or the thieves will destroy it -- hence Gundlach's large rescue reward.
The police statement shows images of the stolen works of art, including works by Jasper Johns, Richard Diebenkorn, Piet Mondrian, Guy Rose, Hanson Duvall Puthuff and others. Two of the most valuable paintings include Johns' 1956 "Green Target" and Mondrian's 1936 "Composition (A) En Rouge Et Blanc."
The Santa Monica Police Department is investigating the case with the Los Angeles Police Department, Federal Bureau of Investigation, Justice Department and Interpol, the Los Angeles Times reports. The stolen works of art have been logged into a computer system that will flag any sale of the paintings on the open market.
BEFORE YOU GO
PHOTO GALLERY
Examples of Artwork from Gundlach's Collection